AUL Rector's meeting with ELTE University representative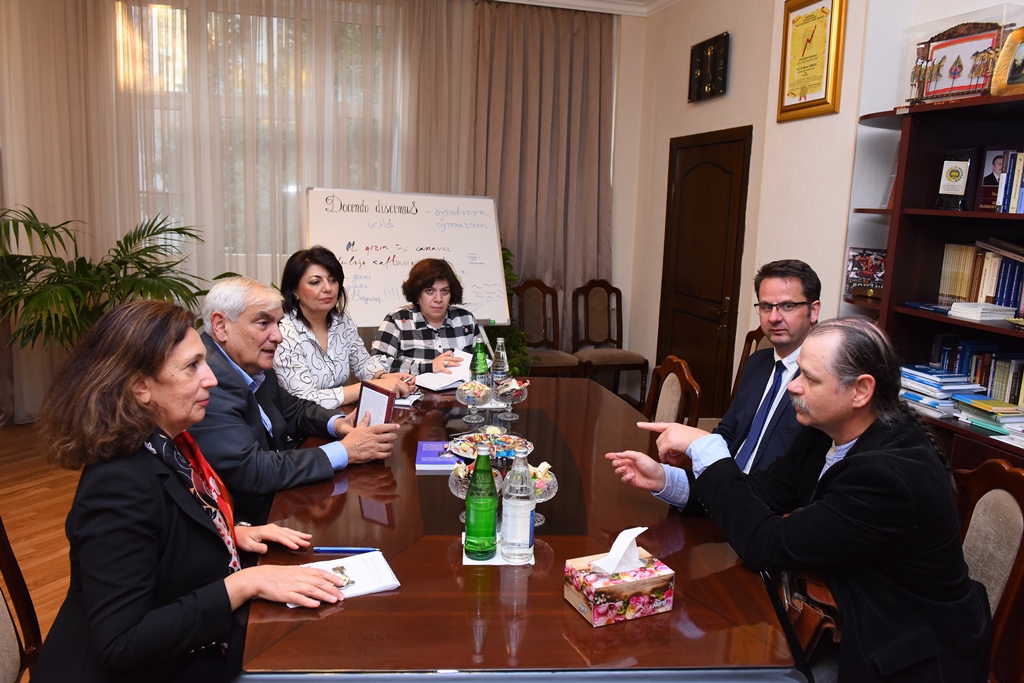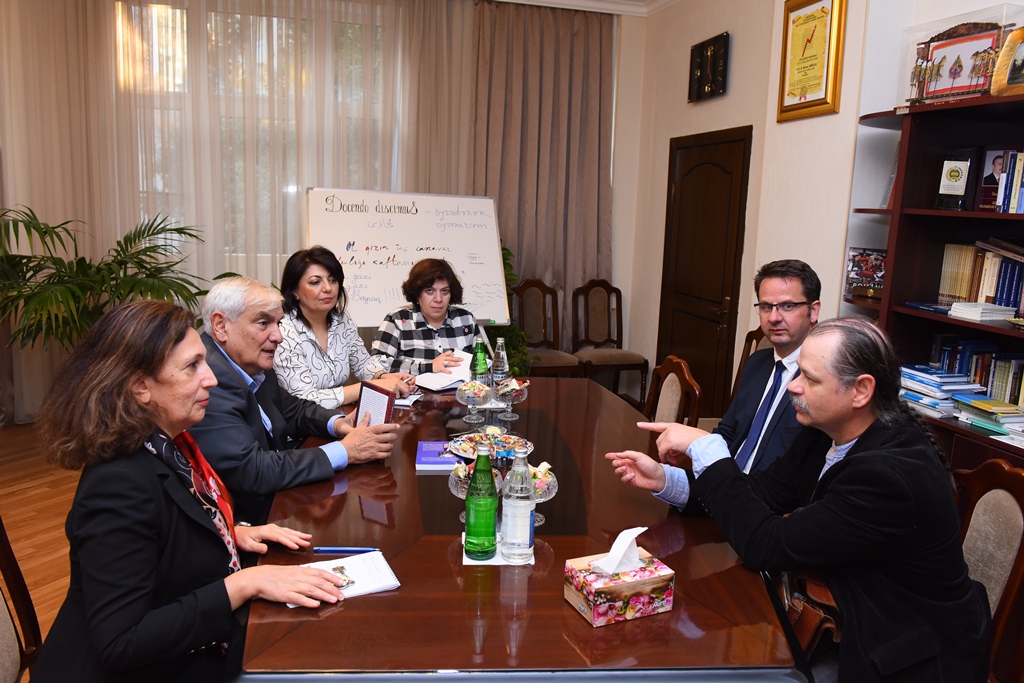 Azerbaijan Language University (AUL) Rector, Academician, People`s Writer Kamal Abdullayev met with ELTE Hungarian University representative Benedek Péri.
After welcoming the guest, AUL Rector highly appreciated Hungarian-Azerbaijani high level partnership, based on mutual trust and respect between the two countries and their leaders, and mentioned the fruitful cooperation between the Azerbaijan University of Languages and the Hungarian Embassy in the field of education.
The Rector noted the importance of Hungarian language learning and added that up to date more than 20 languages are being learned at the University.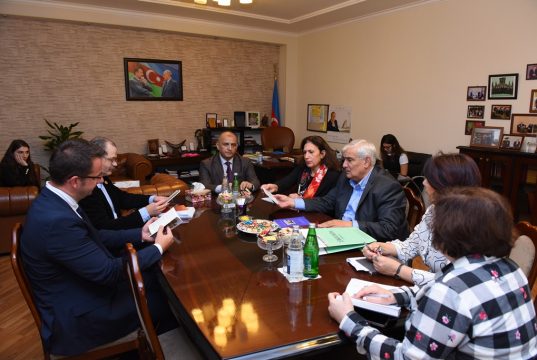 After expressing his gratitude to for the warm welcome, the honoured guest commended Azerbaijani-Hungarian relations strengthening and then reported on ELTE Hungarian University benefits.
During the meeting the parties have discussed further cooperation perspectives, relations establishment between the two universities and "Turkology"Journal publishing.