Memorial ceremony, commemorating Ulvi Buniyatzadeh fiftieth anniversary of the birth, was held at AUL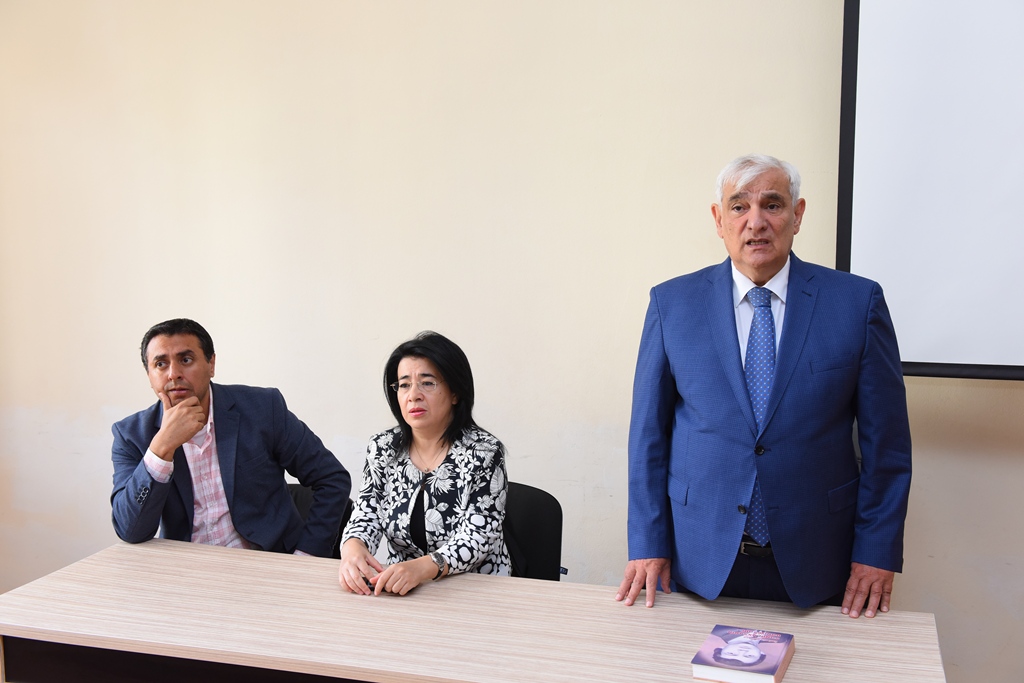 Memorial ceremony, commemorating AUL graduate, 20 January shakhid, Ulvi Buniyatzadeh fiftieth anniversary of the birth, was held at AUL.
AUL Rector, Academician, People's writer Kamal Abdullayev mentioned that this date was memorable for the University and Ulvi Buniyatzadeh would always live in our hearts:-"Today is 50–th anniversary of our dear student Ulvi Buniyatzadeh, who gave his life for his country.
Ulvi didn't reach this age but he will remain in people`s memory for good.
As his teacher I was able to communicate with him and knew him well.
The truth is that people have a wonderful feature to live up to their names significance.
Knowing him as pure–hearted, kind and brave person, we can suppose that it was his choice to sacrifice his life on that bloody January day instead of living in restricted conditions.
He was calm, modest, sensitive and well-bred. Moreover, he was a good poet. We consider it important to take a number of steps to perpetuate his works by means of translating them into all the languages, taught at our University.
And we are glad  to realize, that Ulvi is still alive in our people's memories.
I believe that Ulvi's spirit is satisfied today. Contemporary Azerbaijan is just like he used to dream of, it's the Motherland, for the sake of which he had sacrificed his life.
Thousands of young people are ready to repeat Ulvi`s exploit.
And we have a President, who leads us to the bright and happy future.
Today Azerbaijan has got its own path ahead.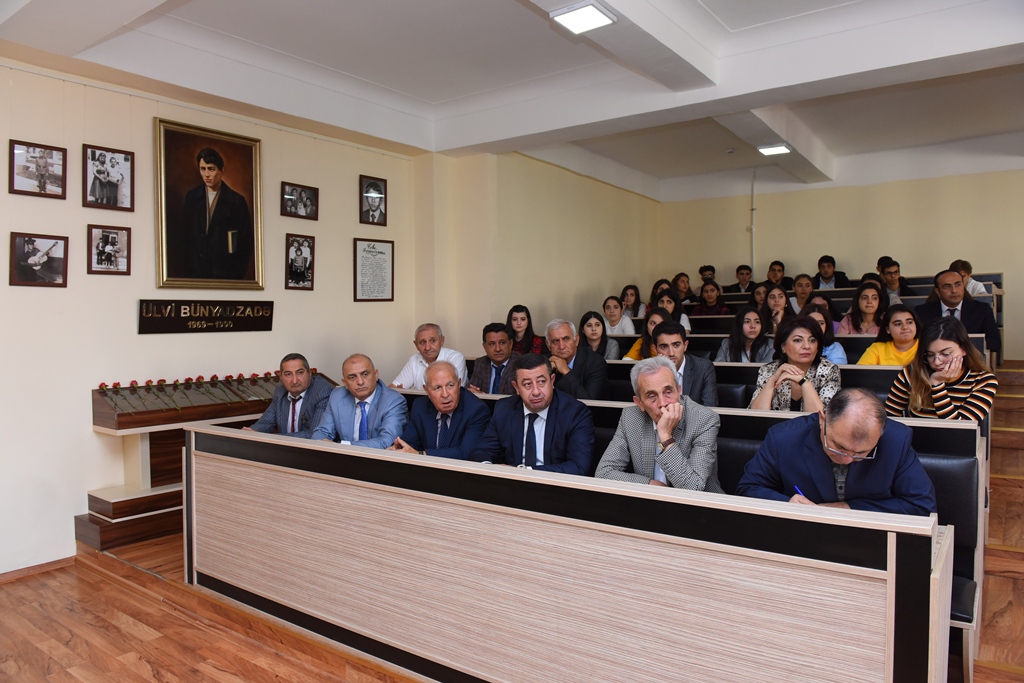 Orientalist, Corresponding Member of Azerbaijan National Academy of Sciences Kenul Buniyatzadeh shared her memories and noted that Azerbaijan people feel proud of his exploit and his way of thinking:-"A philosophical quotation says, that a person is alive until he`s remembered by the others. Every time I read this, I think of Ulvi and of the people, who still remember him.
This year we commemorate Ulvi`s 50th anniversary of the birth. Earlier his birthday was the family reunion event, but during the last 30 years it`s celebrated all over the country.
When Ulvi Buniyatzadeh Museum was transferred into the auditorium, I could sense his presence here not like a museum exhibit, but just like a student. He was always eager to learn something new. For me Ulvi is still a student of this University.
Besides, his exploit is the example of a real patriotism for students.
Ulvi was shakhid not only in words but also in deed, he proved it by the cost of his own life.
And those who dedicated their lives to the people should also be considered as shakhids.
I always envy students, the corridors they walk through and the teachers they learn from were so familiar to Ulvi many years ago. Our family is always a welcome guest at the University. Thank you for your respectful tribute to my brother`s memory."
 "525-th newspaper" editors, publicist and translator Seyfaddin Huseynli;  Head of  AUL  Caucasian studies Department , professor Askar Zeynalov; Head of AUL Linguaculturology Department , Professor Masmakhanim Gaziyeva shared their memories on Ulvi Buniyatzadeh  artistic heritage.