AUL Rector met with Police Academy delegation members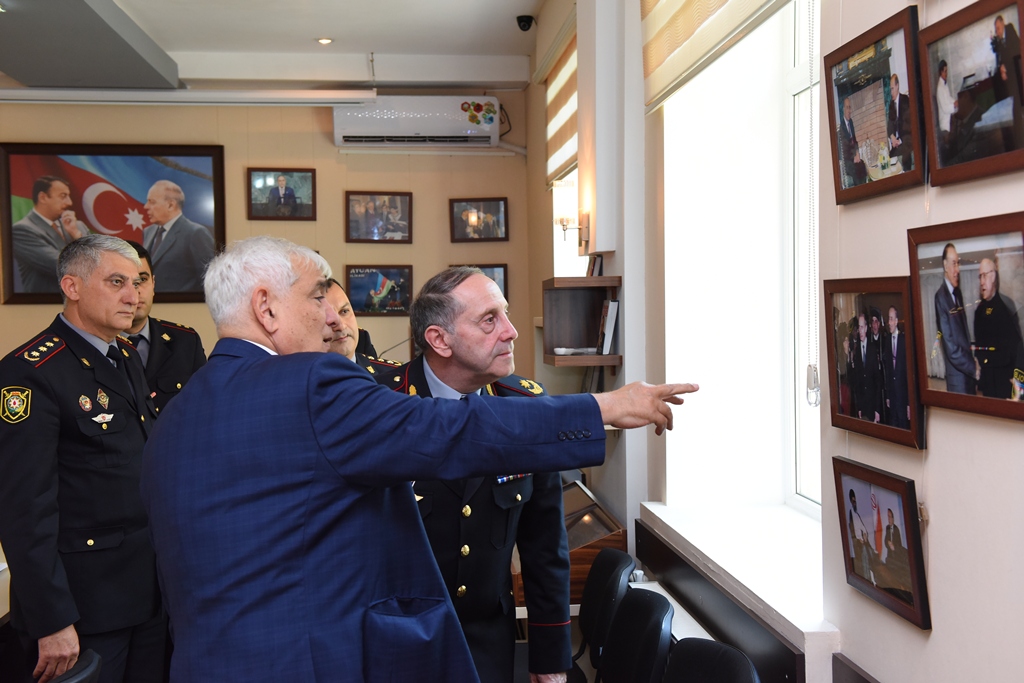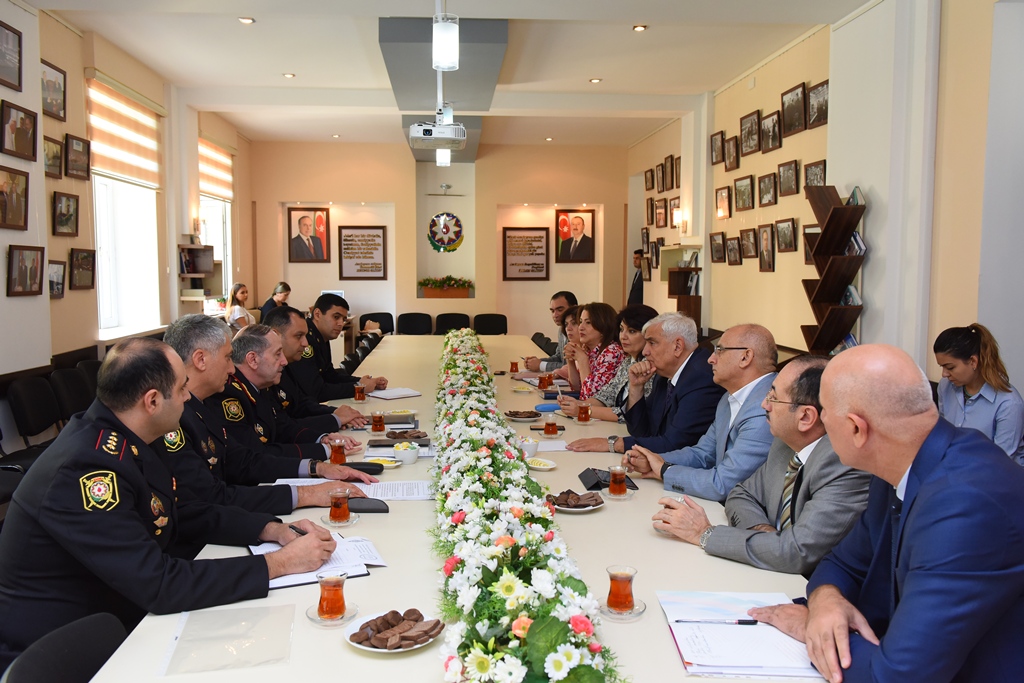 On September 20, Rector of Azerbaijan Language University, Academician, People`s writer Kamal Abdullayev met with the Police Academy delegation, headed by the chief of the Police Academy of the Ministry of Internal Affairs, police major-general, Doctor of Juridical Science, Nazim Aliyev.
AUL Rector Kamal Abdullayev told he was pleased to welcome the guests at the University and highly appreciated the perspective of starting partnership:-" I think it very important to establish bilateral relations between the two Azerbaijani universities. This cooperation would makе a crucial and important contribution to national prosperity.
It would be a useful experience for both AUL and Police Academy students to visit each other's classes and lectures to obtain valuable information from the teachers.
Many language and cultural Centres of different countries are functioning at our University, but we need to go beyond as the basic goal of their foundation was the promotion of culture, language and history of the respective countries.
From this point of view our University organizes various events, and the relevant specialities are available for the students. We are aimed at promoting Azerbaijani culture in these countries.
In other words such Centres should be reflecting each other and this has already borne fruit. Azerbaijani language Centres already function in Beograd University, in India, China, Russia and Georgia.
Our negotiations with the other countries are in process, and they are delighted to accept our proposal.
It`s very important that many countries are interested in Azerbaijani language and culture learning. It can be explained by the enviable position Azerbaijan occupies in the world, due to the wise policies of Azerbaijan President and to the vigilant police work. That`s why we welcome your desire to study languages and we will support you in its realization, as well as inviting your specialists to give lectures at our University. I believe our ideas will meet your expectations."
Chief of the Police Academy of the Ministry of Internal Affairs, major-general, Doctor of Juridical Science Nazim Aliyev expressed his gratitude to AUL Administration for the warm welcome.
N.Aliyev briefed on the structure, history, and the activity of the Academy:-"The Head of our State always highlights the importance of the social stability high level, which maintenance can provide country`s economic development.
It is not possible to achieve considerable economic progress without sustained social stability, and the opposite is equally true.
Police is the most active law enforcement authority, that`s why we are aimed at training not only educated people, but the citizens of Azerbaijan who would protect our families, our country, and our future. International events, attended by the foreign guests are organized all over Azerbaijan.
Productive communication requires a certain language knowledge level, so we look forward to ensuring good English speaking skills to each Academy graduate. That`s why we decided to cooperate with you."
During the meeting parties exchanged opinions on the future cooperation by means of joint lectures and conferences organization, and projects implementation.