AUL Rector met with a student, awarded with presidential scholarship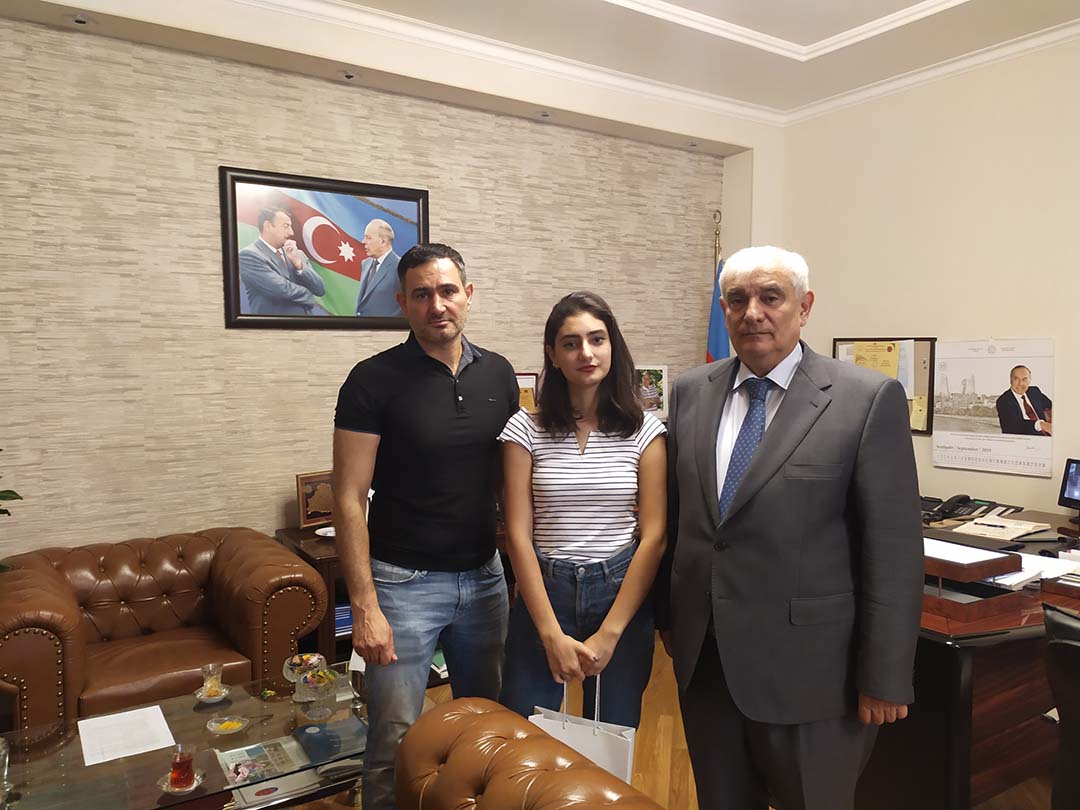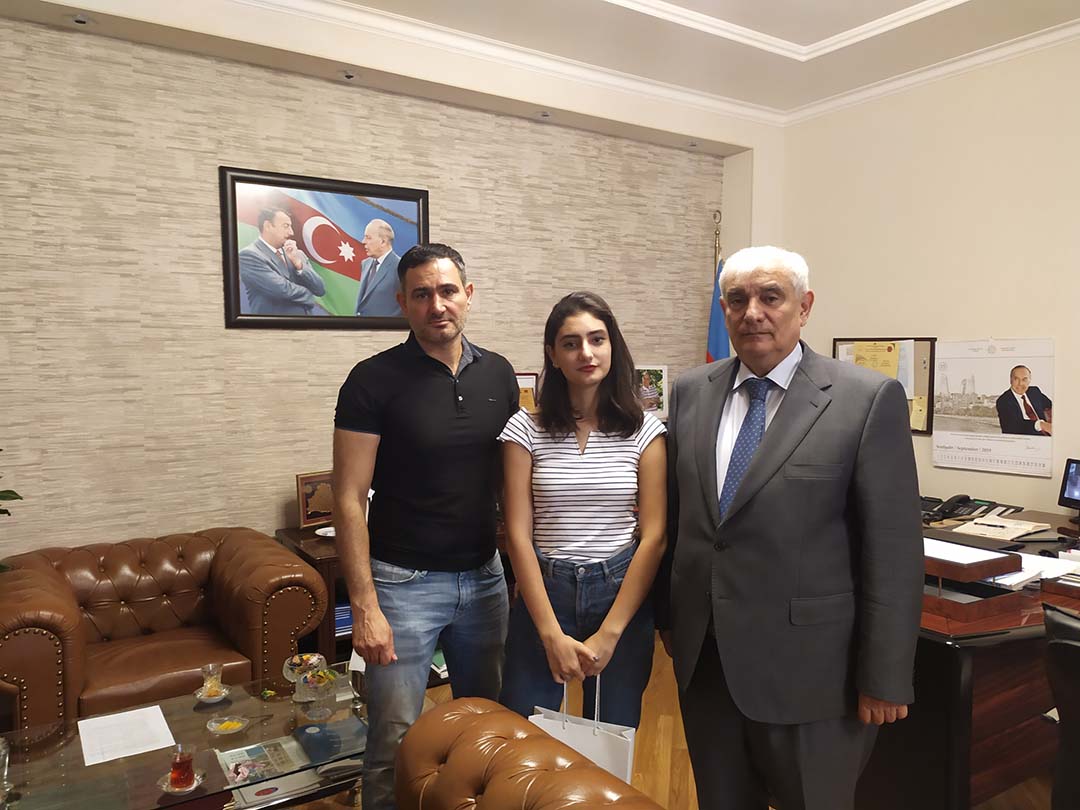 Rector of Azerbaijan Language University (AUL), Azerbaijan National Academy of Sciences (ANAS) full member, People`s Writer Kamal Abdullayev, met with Laman Agazadeh , enrolled to the Translation Faculty (Korean-Azerbaijani) with 672.1 points and awarded with presidential scholarship.
Noting with appreciation large number of students enrolled at AUL this year, rector added, that higher education institution should live up to the expectations and hopes of the young people, who had chosen this university: «We'll do our best to bring you up as the decent citizens of Azerbaijan, fond of their country, devoted to their people and to their President.
We always feel Mr. President`s big care to the educational system of Azerbaijan, especially to the students. On behalf of the President I congratulate you again with the Presidential Scholarship award!"
Talking about interesting and active students' years, Kamal Abdullayev noted that this period should be the important moments in forming their personalities as a patriotic citizen. K. Abdullayev recalled the words of our great leader Heydar Aliyev, spoken during his meeting with Rectors:-"These students are my inheritance to you."
"Devoting your life to languages, cultures, international relations studies, you will succeed."
Rector stressed out that there are always strong friendly relations between the academic staff of the University and its students and graduates:-"I believe there would be the times, when those with nostalgia for the school years would recollect student years with the same deep sincere tender feelings."
Happy to become Presidential grant holder, Laman Agazadeh expressed her gratitude to the President of Azerbaijan. She added that educational policy of Azerbaijan is permanently developing and the students are the subjects of constant concern for the Government.
Speaking of her interest in Azerbaijan Language University and in Korean language, Laman Agazadeh thanked the University Administration. She mentioned that she succeeded to reach such a good result in just one year of preparation for university:-"Azerbaijan Language University has always attracted my attention. And my love for the Korean language and to the synchronic translation pushed me to choose this University with no doubt, this specialty in particular. Owing to the strong international relations of Azerbaijan University of Languages and due to its high reputation throughout the world, I have the opportunity of continuing my education abroad."
Mentioning her painting skills and piano-playing ability, L. Agazadeh expressed her confidence, that her students` life would be joyful and memorable.