Government Awards were granted to our country`s cultural and literary personalities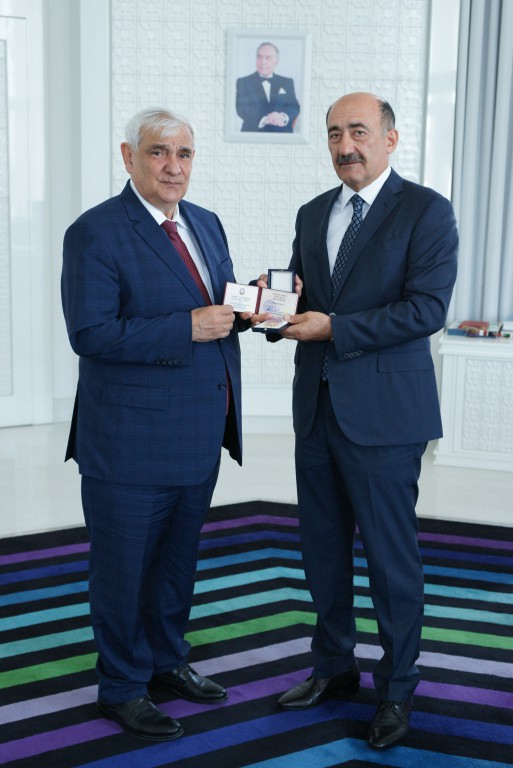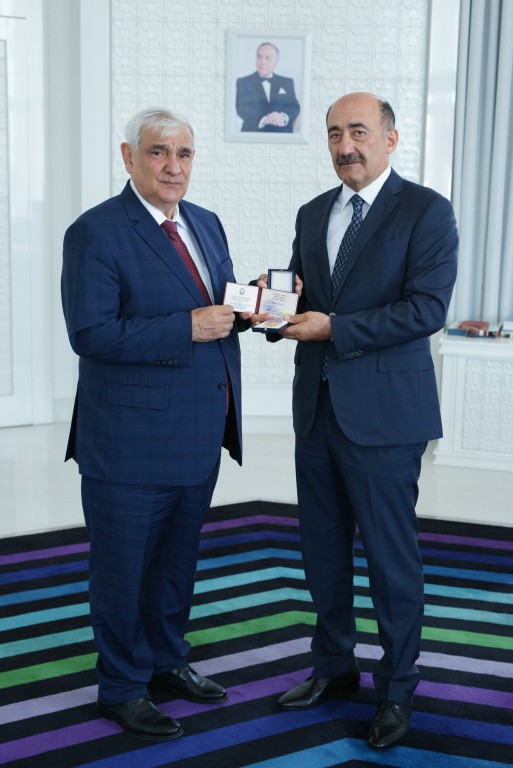 On May 16 President Ilham Aliyev presented "Sohret" award to a famous dancer Rosa Jalilova.
According to the order of May 25 2019 poets  Vahid Aziz, Ramiz Rovshan, Musa Yagub were conferred the title of "People's Artist"and the writer-dramatist Kamal Abdulla, Natiq Rasul-zadeh andAfaq Sultan  were awarded with the title of" People's Writer".
According to the order of the Azerbaijan Leader Award ceremony was held on September 4.
Minister of Culture Abulfaz Garayev pointed out, that the tradition of Government's respect and support of the literary and artistic personalities with merit in culture and literature development of Azerbaijan had been introduced by our country's great Leader Heydar Aliyev.
He stressed that this our national leader`s wise approach is now being implemented by the President Ilham Aliyev and by the First Lady Mehriban Aliyeva-:"Work evaluation stimulates person` s activity and positively influences the creative process. Our state always pays special attention to support creative people.
As decreed by the Head of our State, famous cultural and literary personalities anniversaries are widely celebrated, books are published and  this demonstrates our State`s big love for our culture."
Minister noted that all of these award holders contribute much into the national culture. People`s Artist Rosa Halilova has great achievements in professional dance promotion in our country. Despite age she`s still working hard as a dance teacher for the sake of Azerbaijani choreography future"
Speaking of the Rector of Azerbaijan Language University, Academician Kamal Abdullayev , Abulfaz Garayyev stressed, that a prominent linguist and specialist in literature, Kamal Abdullayev has also been known as a famous  writer-dramatist, who had earned much love and affection of his audience. His literary works are highly appreciated both in our country and beyond its borders. 
It should be also noted that a great merit in Azerbaijan multiculturalism values promotion throughout the world belongs to Kamal Abdullayev .
Abulfas Garayev talked about Natiq Rasulzadeh, writer and screenwriter, whose literary activity has more than 40 years' experience and whose literary works, translated into different languages and published in many countries, had won many prestigious awards. Films, based on his screenplays, always fascinate its spectators.
Then the Minister spoke of the creative activity of the Head of the Azerbaijan State Translation Centre, the writer Afag Masud.  A. Masud is the successor of the highly intelligent generation, precious literary works of which are difficult to overestimate.
State Translation Centre activity consists in Azerbaijan and foreign authors` literary works translation. At the same time Afag Masud`s own literary works much contribute to Azerbaijani prose.
Minister highly appreciated Ramiz Rovshan`s activity both as one of the favorite poets of Azerbaijani audience and as a screenwriter at Jafar Jabbarli "Azerbaijanfilm" Studio. Films, based on his screenplays, are acknowledged as the best samples of Azerbaijani cinematography.
After the speech Abulfas Garayev presented Government Awards to the cultural figures involved.
Artists and writers expressed their gratitude to Azerbaijan President Ilham Aliyev for his considerable attention and constant concern.