Ambassador Fahraddin Gurbanov met with AUL teachers and students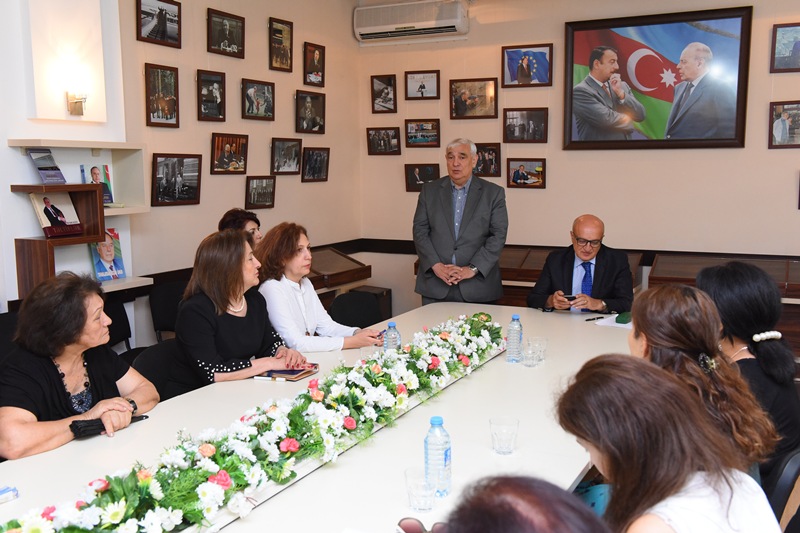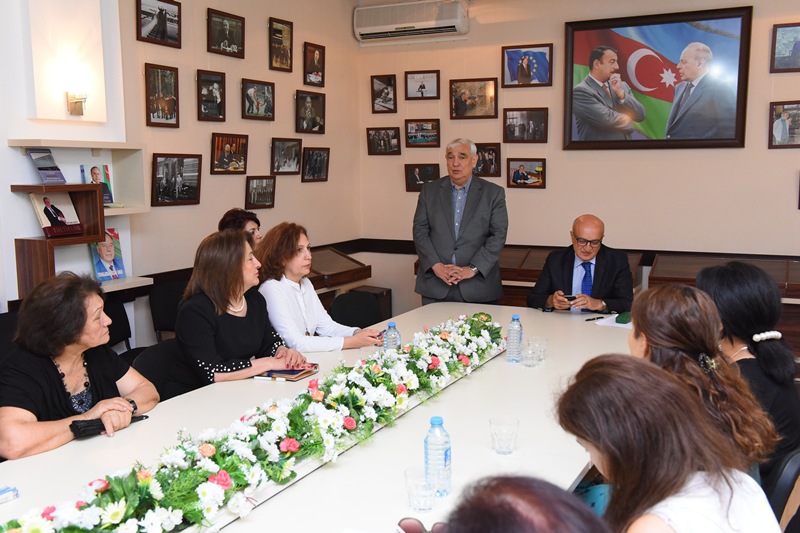 Ambassador Extraordinary and Plenipotentiary of Azerbaijan to Croatia Fakhraddin Gurbanov met with Azerbaijan University of Language (AUL) teachers and students in the framework of "Ambassador's hour" project. AUL Rector, People's writer, Academician Kamal Abdullayev warmly welcomed the Ambassador at the University, highly appreciating his diplomatic activity:" For many years Fakhraddin –muallim honorably represent s our country in the international arena and has made great strides in his activity. And it makes us especially proud to know that Fakhraddin-muallim is our Language University graduate."
Gurbanov commended the outcome of the meeting with students and teaching staff and thanked the Administration for the invitation.
Ambassador spoke of diplomacy meaning, of modern diplomacy, of the experience in this field, of the changes and challenges. Talking of diplomats' job, the honorary guest pointed out, that the main task of those choosing this career consists in considering the important issues on the base of the internal and external examples and information and advice provision.
Gurbanov told that the traditional diplomacy is related to the mission, protocol service, and diplomatic visits and added that new information and telecommunication technologies have also huge impact to the working process. He also explained the role of diasporas, and described the main aspects of diplomacy.
Regarding the issue of geographic location, which plays a key role in the foreign policy of Azerbaijan, Ambassador held discussions related to the border crossing with Russia, Iran, Turkey and Central Asia. Then he described various forms of Azerbaijani diplomacy and pointed out that our country has always been a reliable partner both in regional and in international projects. Ambassador also talked of the active participation of Azerbaijan in the international and regional organizations' activities and of its humanitarian aid to poor and war-torn countries. Vice- Rector for Scientific Affairs Sevinj Zeynalova and Vice-Rector for Social issues and Public Relations Tamam Jafarova reported of the "Ambassador's hour" project and noted the significance of the Ambassador's meeting with the students.