Media tour for summer session monitoring was organized at AUL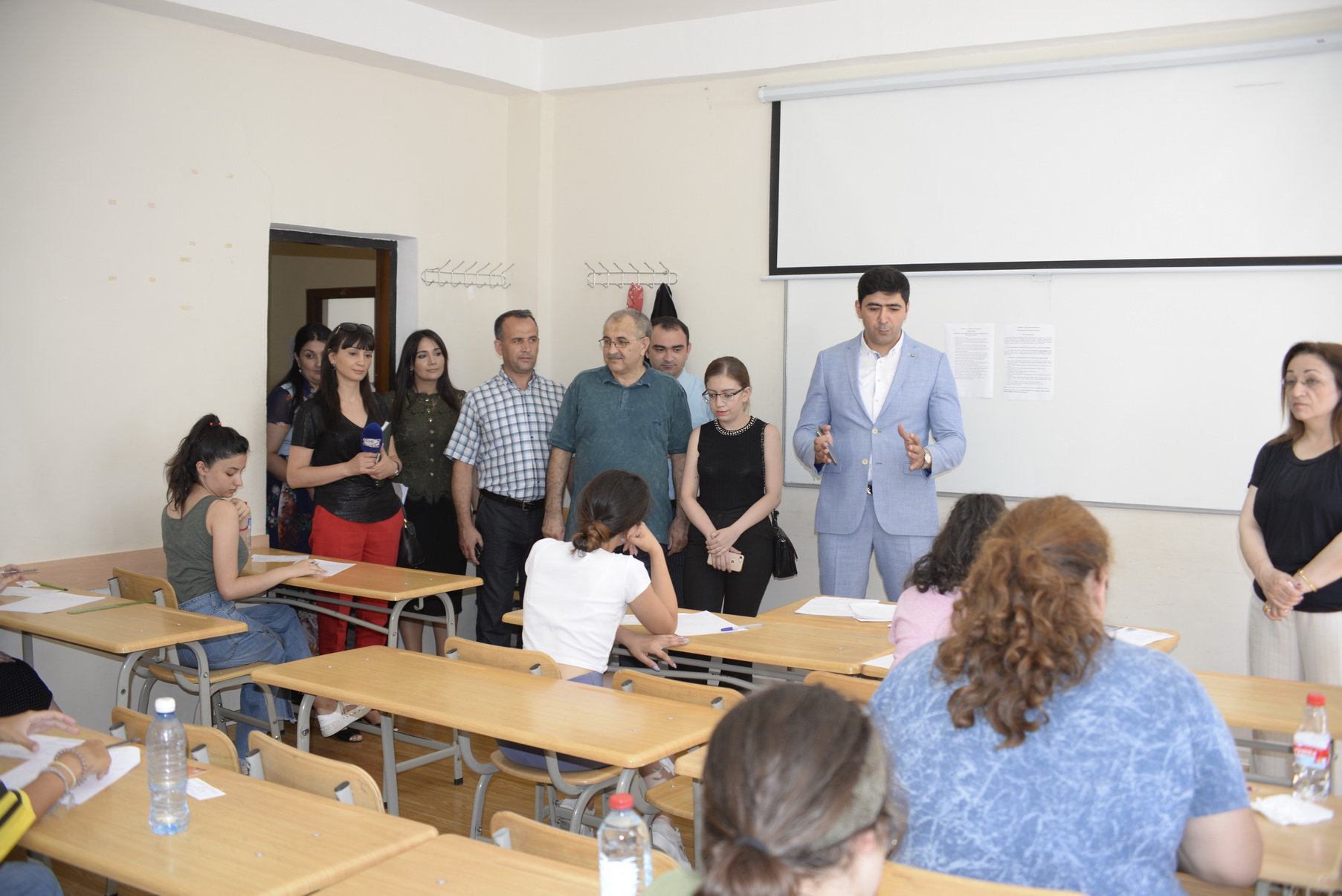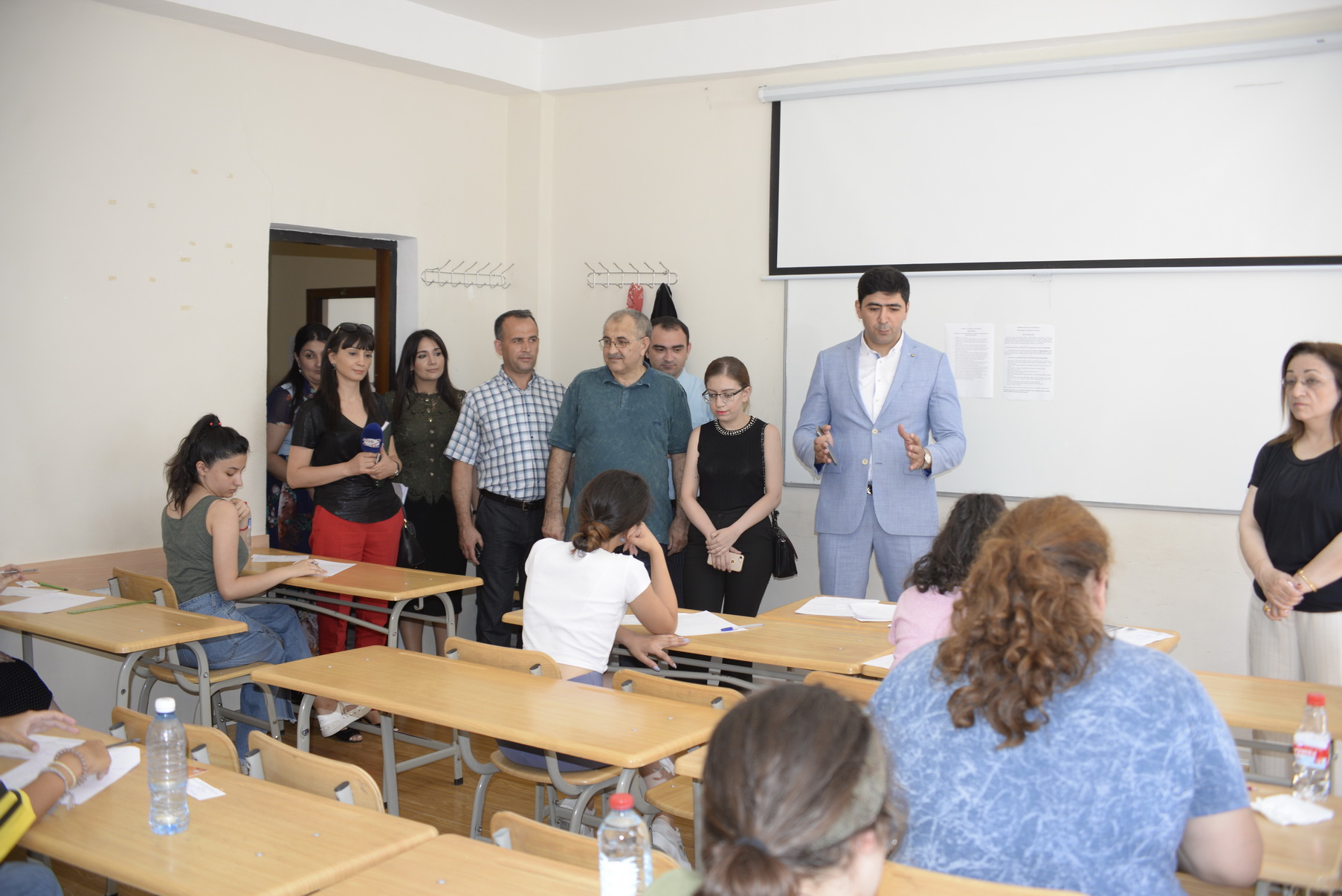 On June 28 the next media tour was organized at the Azerbaijan University of Languages (AUL) to observe the course of the summer session of spring semester 2018-2019 academic year. AUL Rector, People's writer, Academician Kamal Abdullayev signed an order to start the session 2018/2019 in accordance with the relevant regulations. Examination session began on June 3 and will last till July 5 2019. Vice- Rector on social issues and public relations Tamam Jafarova told she was pleased to greet media and parents representatives at the University of Languages. Briefing of the last media tour, she mentioned that examinations monitoring was conducted in an open manner. Media tour is not a one-time action, it`s going to be held on an ongoing basis.
Jafarova noted that Media tour's main purpose is in ensuring objectivity and transparency during the examination process along with the needed assistance.
Head of the Knowledge Evaluation and Quality assurance Department Fatima Gurbanzadeh spoke of the summer session organization and written tasks checking process. Mentioning that the exam session will be finished next week , she explained how the appellation process was conducted. Dean of Education faculty, Professor Fikret Jahangirov and Advisor to the Rector, Phd in Economics Anar Osmanli in their speeches noticed that there were no negative situations during the process of exams organization. AUL Parents Committee Chairman Zulfiya Huseynova  spoke of the enabling environment for research activities, created at the University. She told she was proud of her son being the student of one of the leading Universities of Azerbaijan. Zulfiya Huseynova  said that her participation in Rector's Office meetings proved the transparency of the examination process and told the audience about students positive impressions of the exams organization and of the educational process in the whole. Parents wished the students further success and to carry the honor of AUL graduate. Exam's duration time is 3 hours, at least 2 days' interval between them. The order, signed by the AUL Rector, is providing examination process organization, based on the international experience in accordance with the relevant regulations, such as necessary requisite materials supply to auditoriums; transparency and objectivity ensuring in knowledge evaluation; possible negative situations prevention; talks with the tutors and subject  teachers ; students' appeals consideration before the next exam's time; promoting students organizations members and parents representatives monitoring and support at the exams. AUL Examination Committee controls all these functions to be implemented properly. AUL hotline: 441-58-63, 440-64-82, 564-06-51 e-mail: — 
[email protected]