Information War in April Battles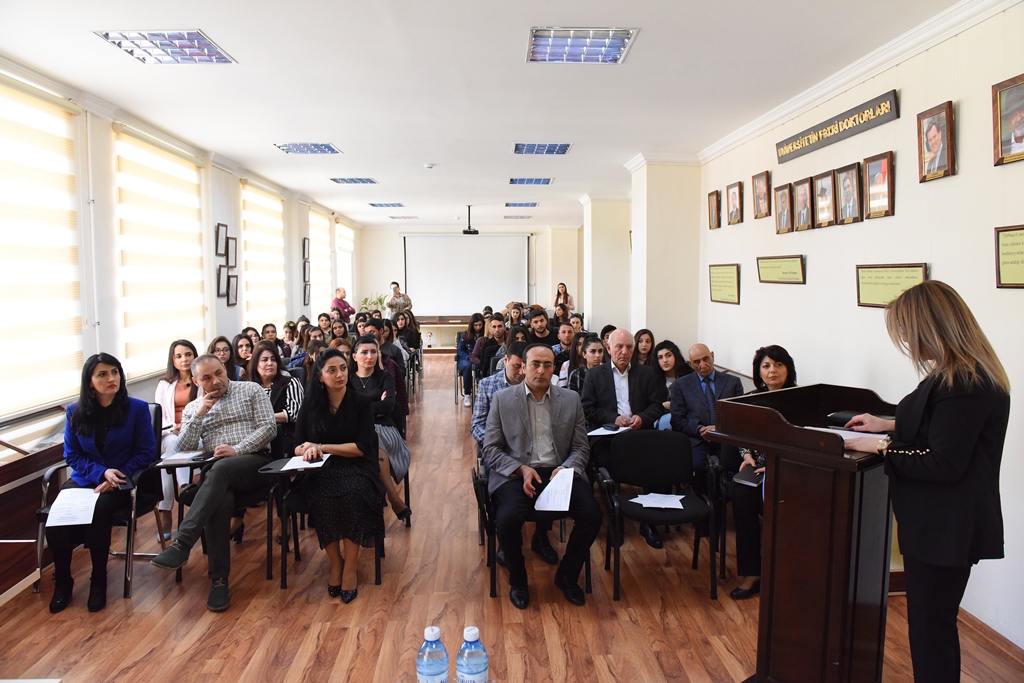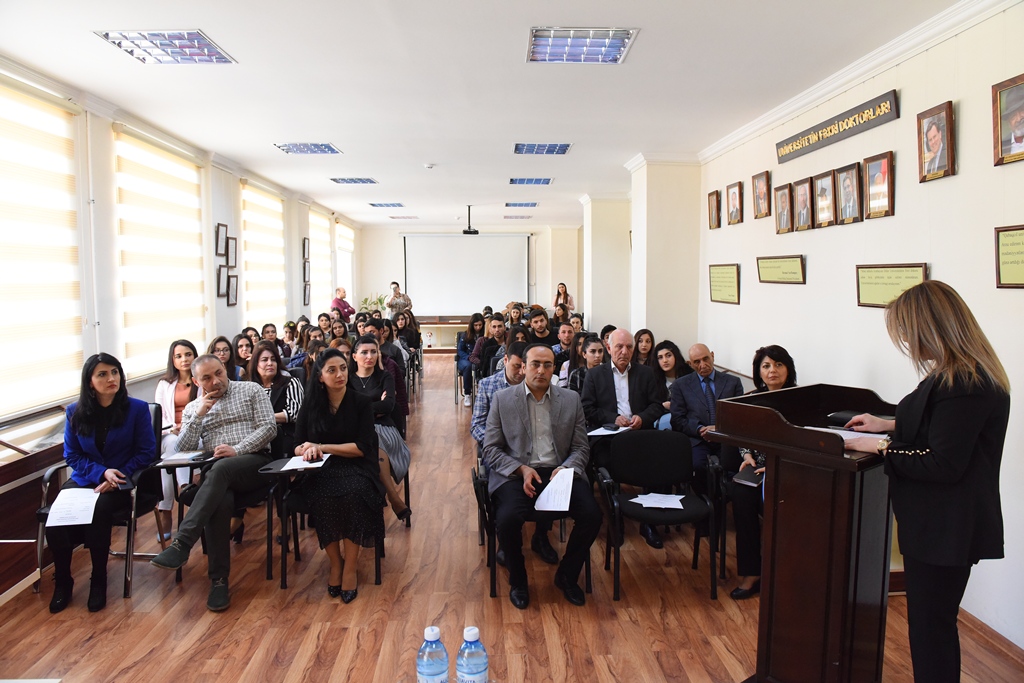 There was held an event was on the topic "Information war in April Battles" on the initiative of the Faculty of Philology and Journalism, Committee of Student Trade Unions and  head of the Chair of Virtual Journalism in the frames of events dedicated to the third anniversary of the April battles at Azerbaijan University of Languages.
The adviser of the rector on public issues Sərraf Hüseynov,  vice-rector on research, associate-professor Sevinc Zeynalova, heads of chairs, teachers and students took part in the event.
Editor-in-chief of Minval.info website, Məhəmməd Türkmən, editor of Yeniçağ.az website Səxavət Məmməd, editor and announcer of news of "Xəzər xəbər" Aqşin Kamal spoke about the information war implemented into life in order to get informational superiority on the enemy on the eve of the April battles.
 The event was ended by answering the questions of students.