Professor Asker Zeynalov's "Oriental World of Voltaire and Hugo" has been Published in Sweden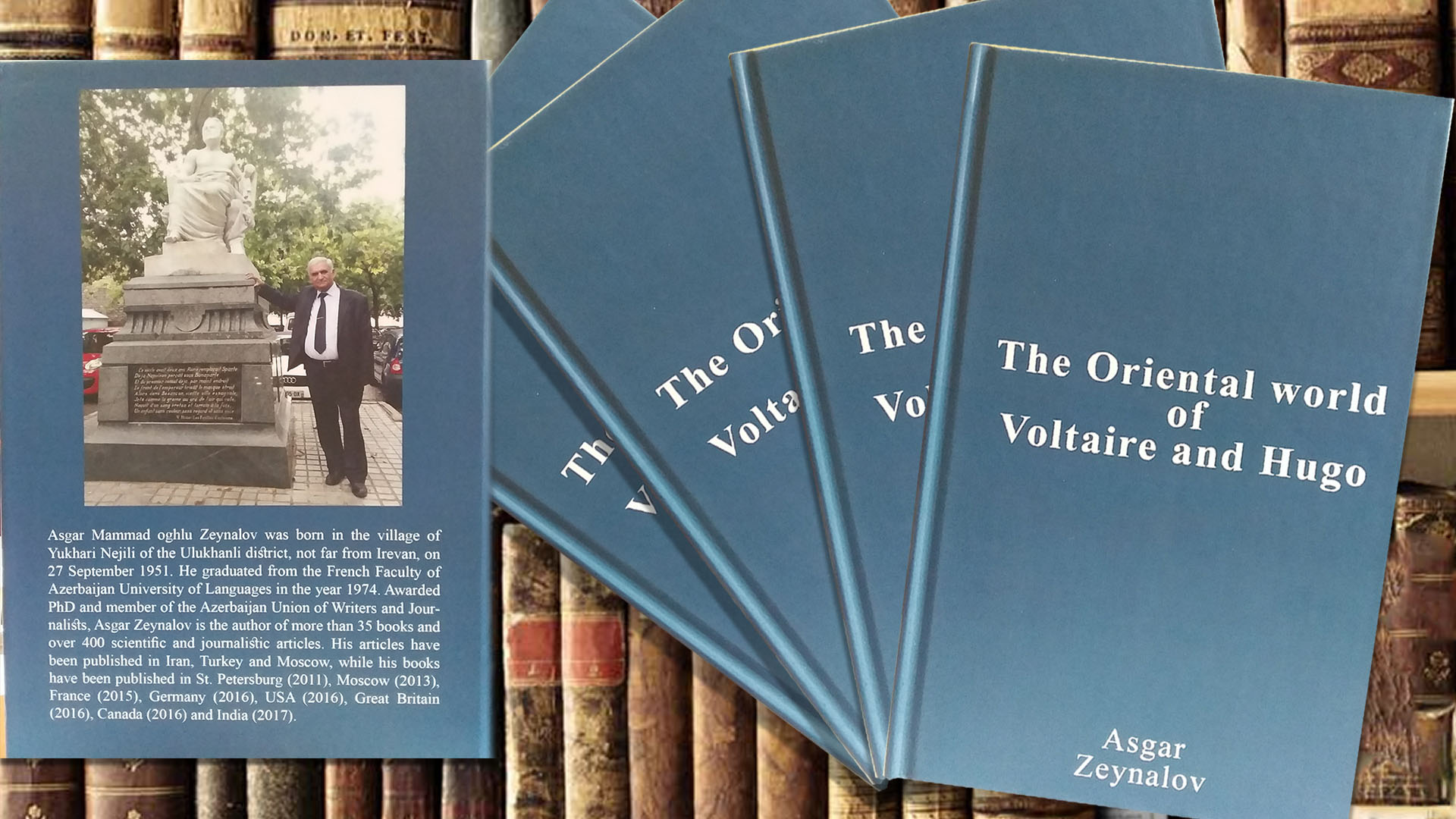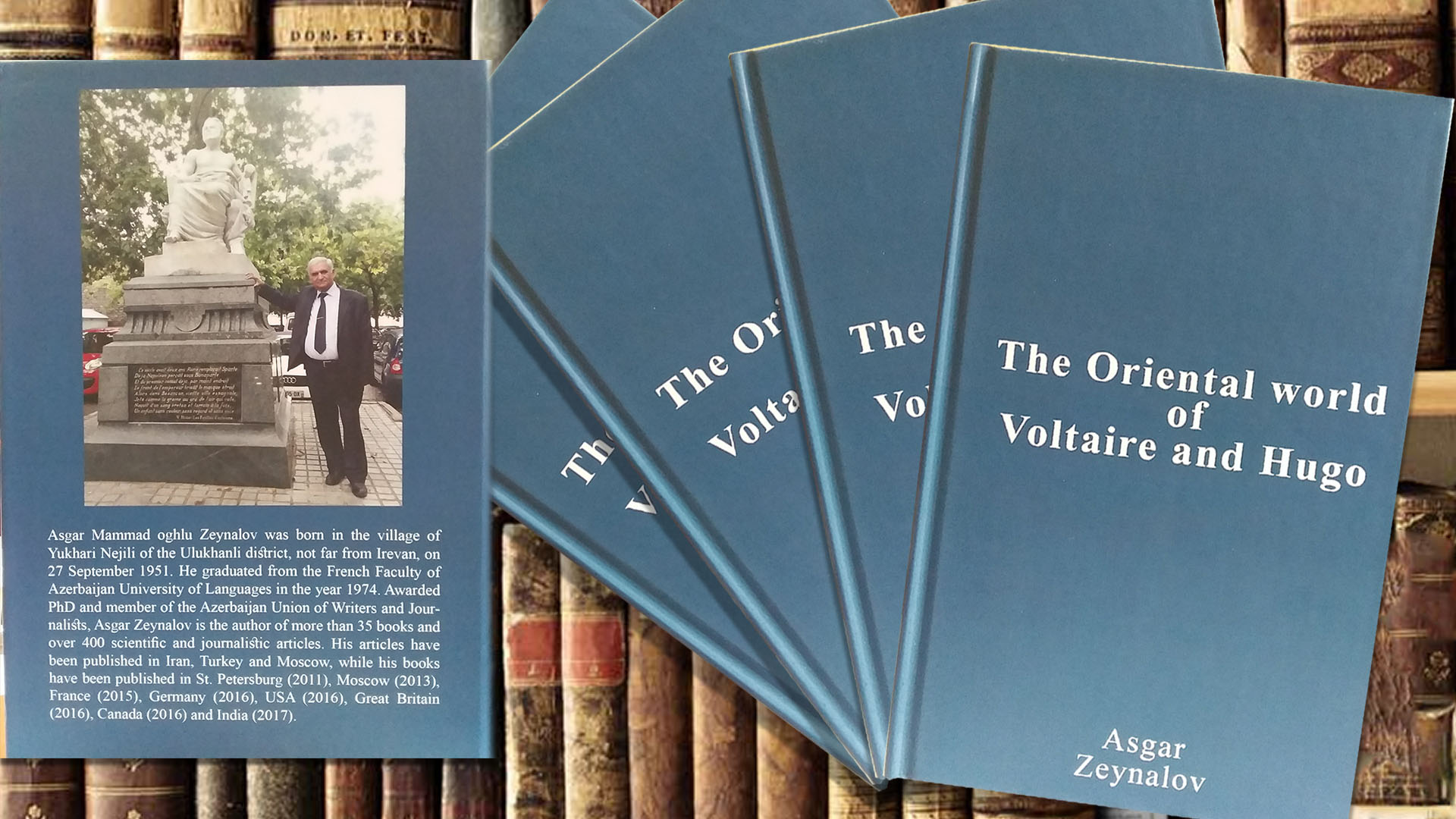 Professor, Doctor of Philological Sciences Asker Zeynalov is the head of the Chair of the Caucasian Studies at Azerbaijan University of Languages. He is the member of the Academy of Sciences of New York, Turan, Uzbekistan. His book "Oriental World of Voltaire and Hugo" was published in Malmö, Sweden, in "Tryckholmbergs" Publishing House. The 270 page-book has been devoted to the views of Voltaire concerning the legend of   "Astiag", Zoroastrianism, cultures of India, China, Iran and the Turkic peoples, as well as his tragedies "Zaira" and "The Scythians". Hugo's "Oriental motives" has been subjected to a scrupulous study in the book. He also commented on the conversion of Hugo to Islam.
          There are also some noteworthy comparisons between the tragedy of "The Scythians" and the epos "Kitabi-Dede Korkut" ("The Book of Grandfather Korkut"). At the same time the views of the world-renowned French scholars Jean-Louis Bakke Grammon and Arno Laster, regional council Franche-Conte, vice-president Pier Manien Feyzo and articles concerning the Azerbaijani scholars published at different times in one of the most influential newspapers of France, "LEST  Republicain" have also been reflected in  the book.  This is the 11th book of the scholar published abroad. It should also be noted that his two other books have been published in Russia, three in the United States, others in France, Germany, England, Canada and India. The works of the scholar published abroad have been disseminated over 30 countries of the world. It should be noted that Academician Kamal Abdulla, rector of Azerbaijan University of Languages, congratulated Professor Asker Zeynalov on the publication of the book, appreciated the author's contribution to the scientific life of the educational institution and awarded him with a monthly salary at the University Board held ​​on December 26, 2018. The book has been translated into English by Associate- Professor of Azerbaijan University of Languages Fiala Abdullayeva.