A rountable on the topic "The establishment and activity of the ADR" was held at AUL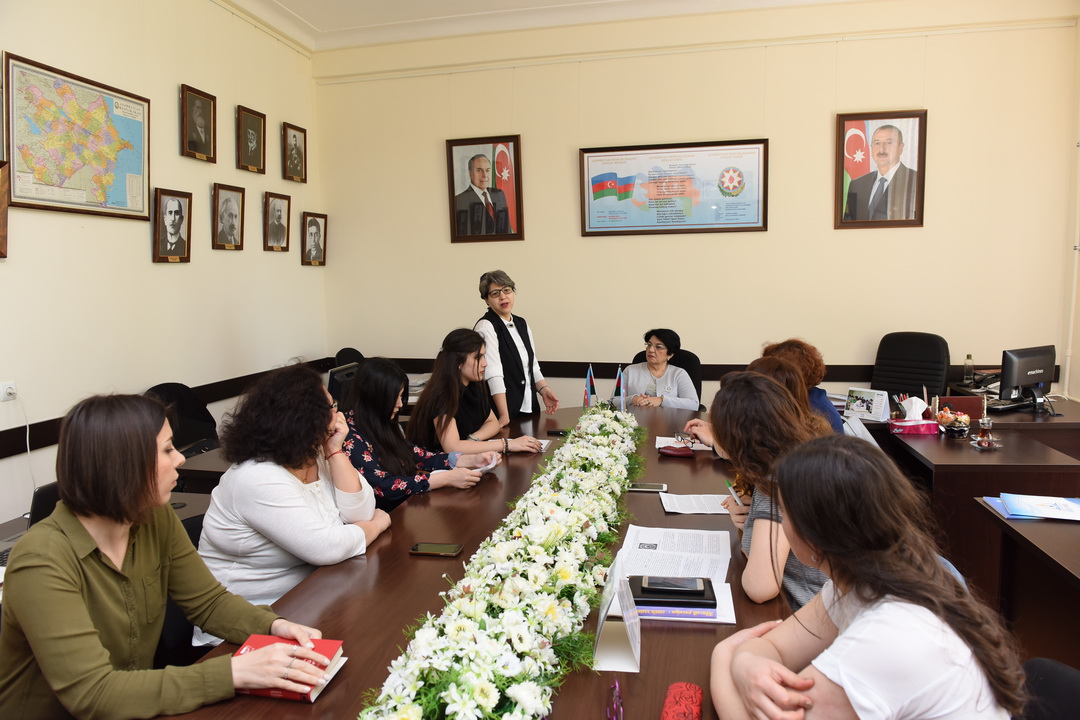 On April 30, Azerbaijan University of Languages (AUL) held a rountable on "The establishment and the activity of the ADR" organized by the Azerbaijan Studies ETL within the series of events devoted to the 100th anniversary of the Azerbaijan Democratic Republic (ADR). Lectures were held at the roundtable with the participation of the members of the "Young Azerbaijani Students" association and exchanged views.
Associate Professor Sevdagul Aliyeva, head of the Regional Studies Department, said that various events will be held annually on the 100th anniversary of the ADR. She informed that one of the sections of the first international scientific conference entitled "Heydar Aliyev: Ideology of Multiculturalism and Tolerance" held by the Azerbaijan University of Languages, New Azerbaijan Party and the Baku International Center of Multiculturalism is directly related to the ADR.
Then students of the Faculty of Philology and Journalism Turkan Jafarli delivered a speech at the "Achievements during ADR", Hayat Hajiyeva- "The founder the ADR", Kamala Hasanova – "Women lighting ADR" and Aysel Zakirli, a student of the Faculty of International Relations and Management- "Army during ADR".
The round table ended with discussions.