A protocol between AUL and the Police Academy was signed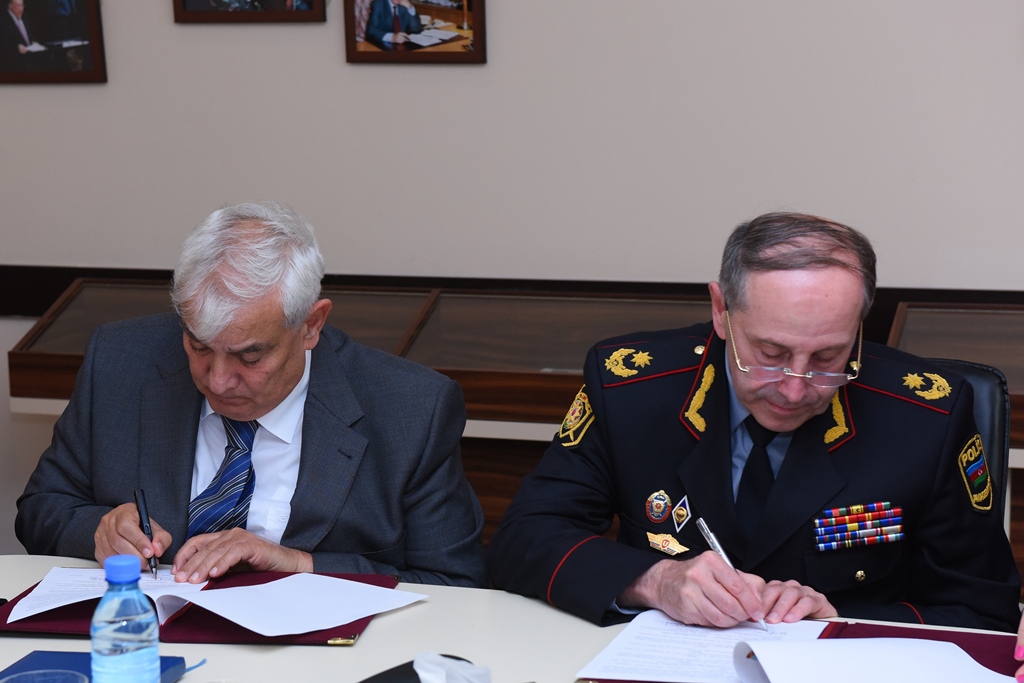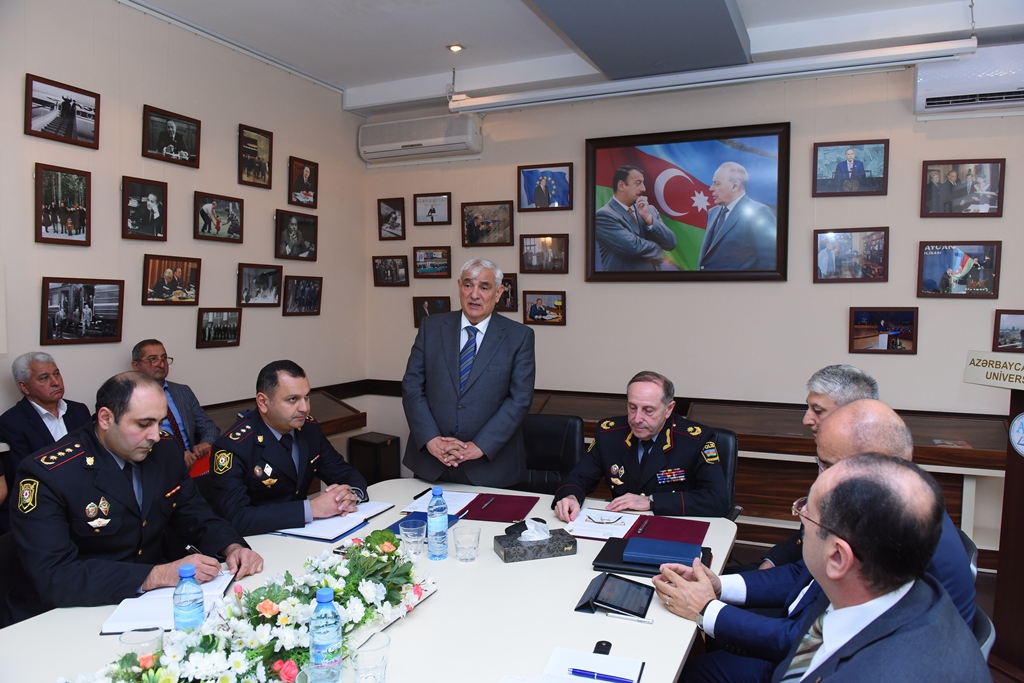 On September 30 Azerbaijan University of Languages and the Police Academy, founded by The Ministry of Internal Affairs, signed the Protocol on Cooperation in scientific and educational fields.
Rector of Azerbaijan Language University, Academician, People`s writer Kamal Abdullayev expressed his pleasure to welcome the guests at the University, mentioning that this Protocol signing was the basis for   the bilateral relations establishment between two Azerbaijani universities:-"I feel sure that such contracts are of great importance and the Protocol would make a considerable contribution into the scientific and educational work development in both institutions.
Many foreign higher educational institutions are pleased to cooperate with Azerbaijan universities. That means they are interested in these relations to be developed. Such strong interest has been made possible as the result of our President's State consolidation ensuring measures along with strengthening our country`s international relations. From that perspective there is a great need for local universities relationships to be built.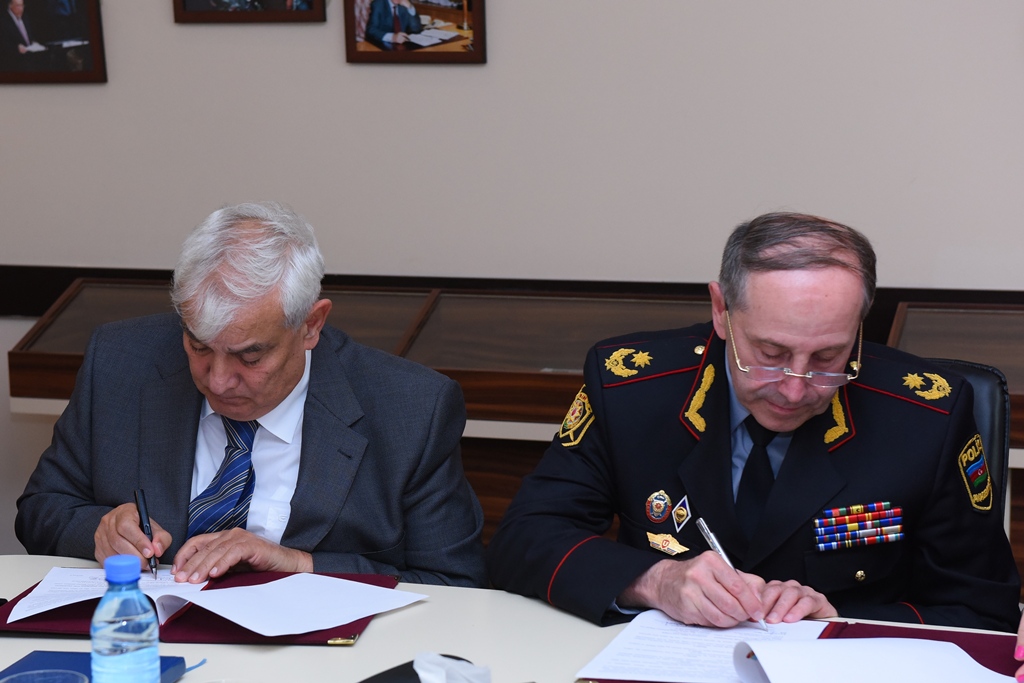 Police Academy Chief, major-general, Doctor of Juridical Science, Nazim Aliyev briefed on the structure, history, and the activity of the Academy.  Nazim Aliyev noted that productive communication with the foreign countries representatives required a certain language knowledge level. Police Academy administration look forward to ensuring good English speaking skills to each Academy graduate and hope that the Language University would provide their education assistance.
It should be noted that Protocol signing was aimed at mutually beneficial cooperation on educational and scientific issues, building efficient relations between the institutions, involving students, postgraduate students and academic staff.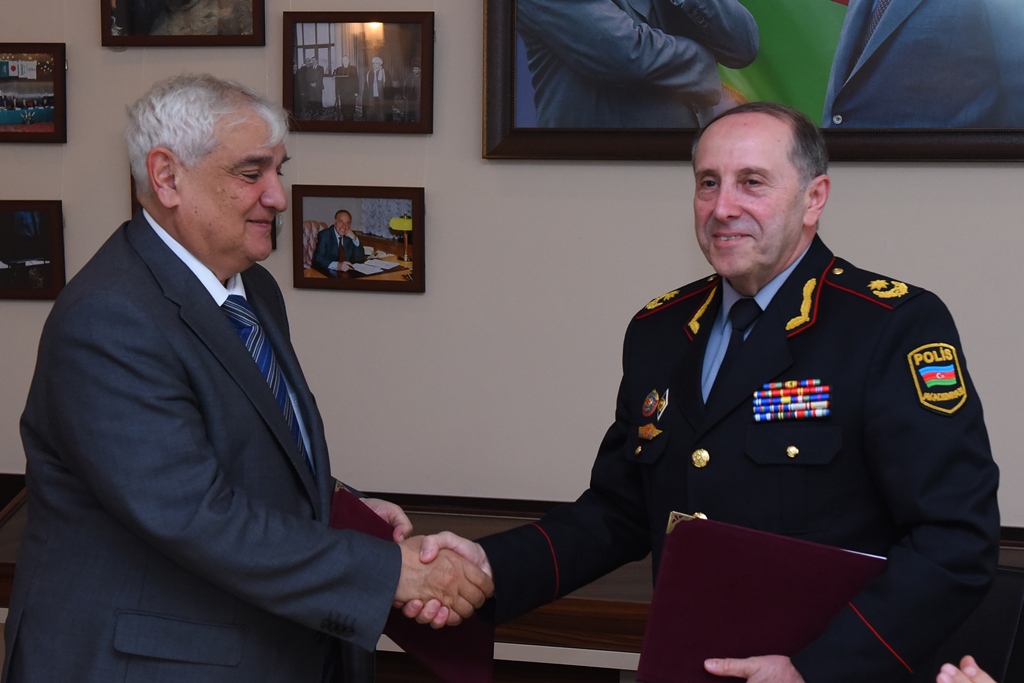 According to the State Strategy for Education for Sustainable Development in Azerbaijan Republic, the Protocol provides for sharing of experiences among parties, including scientific and pedagogical and students (cadets) groups' exchange; joint scientific, teaching and methodological materials publishing; curriculum, working plans and educational technologies development; scientific and technical projects implementation; scientific degree-oriented programmes carrying out and language studies scientific events organization etc.