AUL held an event dedicated to the World Hemophilia Day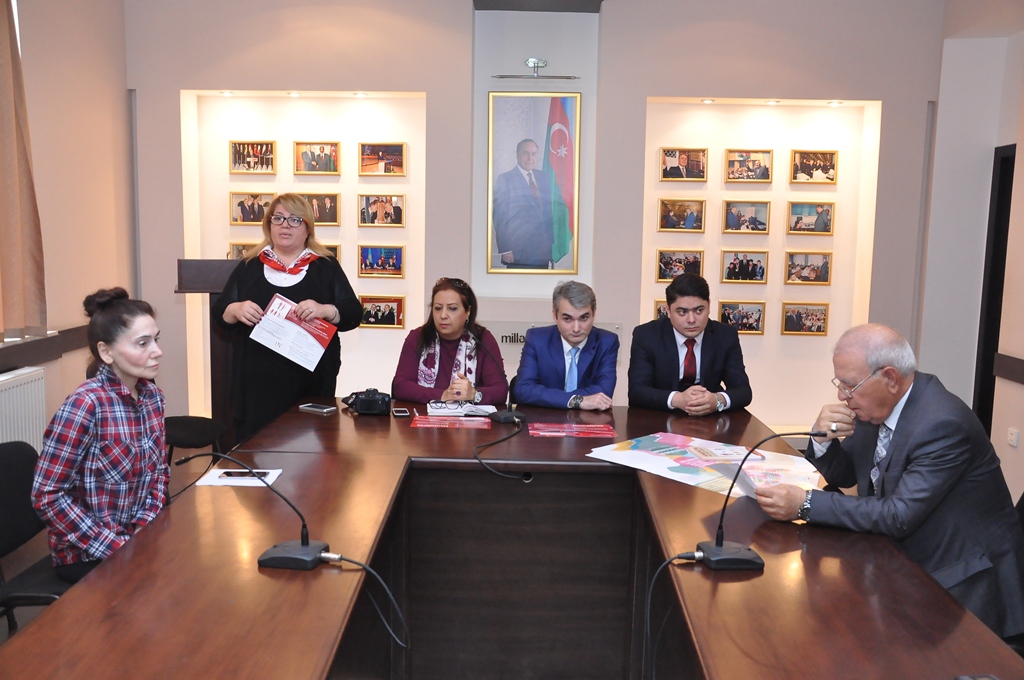 On April 21, on the initiative of senior lecturer of  Department of  Civil defense and basis of medical knowledge Sadagat Musayeva  an event  was held on " World Hemophilia Day -April 17 " at Azerbaijan University of Languages (AUL).
Vice rector of AUL for Educational affairs, Aladdin Aliyev and head of Department of  Civil defense and basis of medical knowledge , Associate Professor Sevda Zamanova  noted that events are held connected with health issues, the importance of it from point of  educating students in the medical field.
Gulnara Huseynova, chairman of the Association of Hemophilia Patients Association gave general information about hereditary genetic blood diseases such as hemophilia and thalassemia, traits, similarities and differences. It is rarely found in men with the proper treatment of hemophilia disease, healthy life for future generations is possible to do, she added. She also spoke of the state care for patients with hemophilia, and medicines are provided for patients in state's expense.
Later, the executive director of the Association Ayaz Huseynov and international relations coordinator Vugar Tarverdiyev informed about organization's activities, the objectives, the activities, tasks and the future plans.
The meeting ended with answering students' questions.