AUL held the presentation of "Turkish sonnets Book"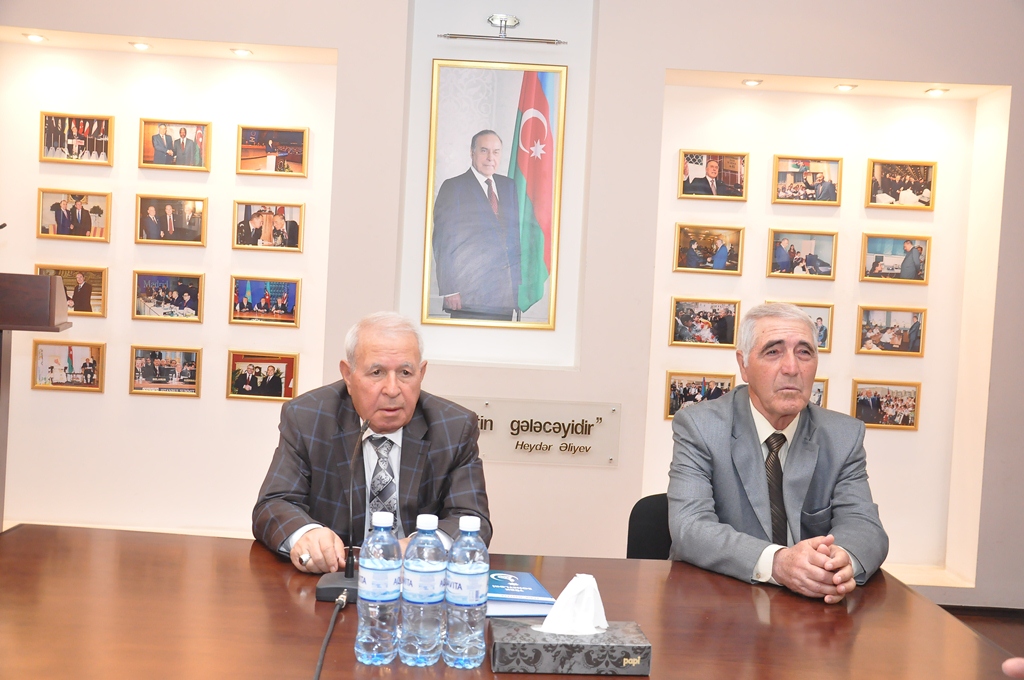 On April 24,  a presentation of  the book of associate professor of the department of  Translation of English language , poet, translator Sabir Mustafa's  "Turkish sonnets" was held at  Azerbaijan University of Languages (AUL).
In his speech, the university's vice rector for Educational Affairs Aladdin Aliyev, Head of Department of English phonetics Ferman Zeynalli, professor of the department of Social sciences Mahammad Teymurlu, professor of the department of Azerbaijani language and literature Adil Babayev, Teachers Trade Union Committee, Professor Misgar Mammadov, associate professor of department of  English Stylistics Vahid Arabov, associate professor of the department of Education Oktay Abbasov spoke about the biography of the poet, he used tenderness and richness of Azerbaijani  language, they added. The speakers said that the poet does not repeat anyone.
At the end S.Mustafa expressed deep gratitude to the leadership of the university, for organizing the event. S.Mustafa provided detailed information about his book. Stressing the importance of the mother tongue the poet noted that poems written in our language differ with figurativeness and clarity.
Note that S.Mustafa is known as a translator of sonnets of English poet and playwright William Shakespeare and famous tragedies from original language into our language.  "Turkish sonnets" hold a special place in his creativity.   The poet presents 263 sonnets to the readers in this book.
Sabir Mustafa's poems book includes the greatness and immortality of Turkic world, as well as sonnets about life, time, love.