AUL held a meeting connected with "Japan Food Products" exhibition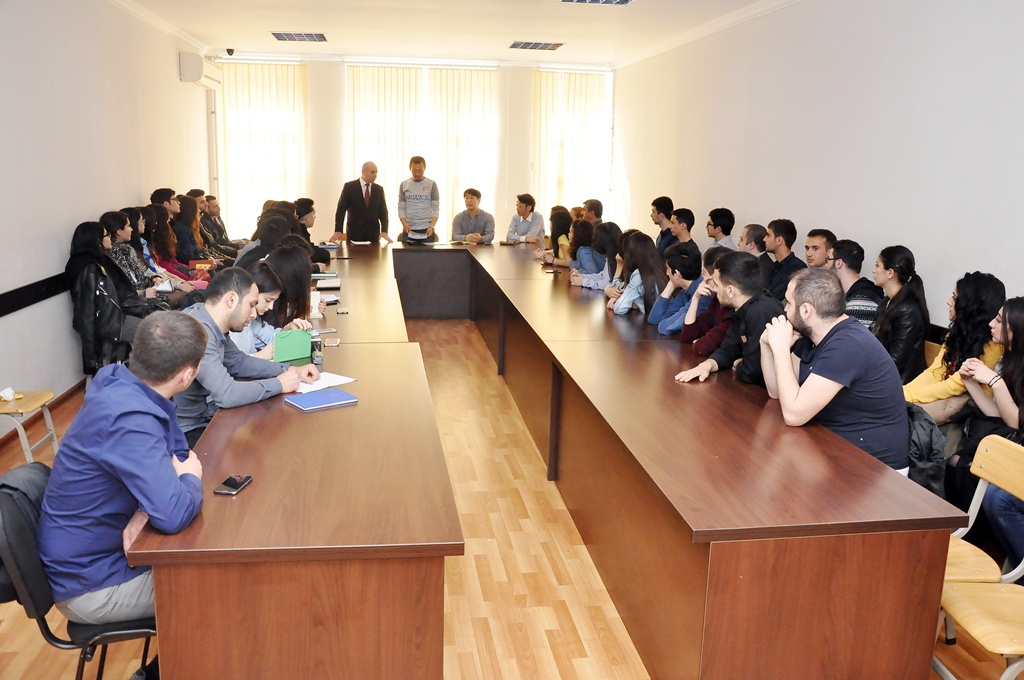 On April 24, a meeting was held with students showing interest in Japanese language and Japan with  the Commission members  at the preparation stage  of "Japan Food Products" exhibition, which will be held  in October in Baku Business Center at  Azerbaijan University of Languages (AUL).
The main purpose of the  meeting to inform the students about the exhibition, to discuss their participation and co-operation, as well as to include students who have translation skills into the list , University's Japanese Center expert Yashar Ibrahimov said and expressed confidence that the exhibition  would contribute fostering  of  trade relations between Azerbaijan and Japan.
Japanese guests who attended the meeting emphasized the importance of cooperation between businessmen of the two countries, and participants being familiar with Japanese cuisine, invited the students to the exhibition.