AUL held a roundtable on  "Heydar Aliyev and the Great Silk Road"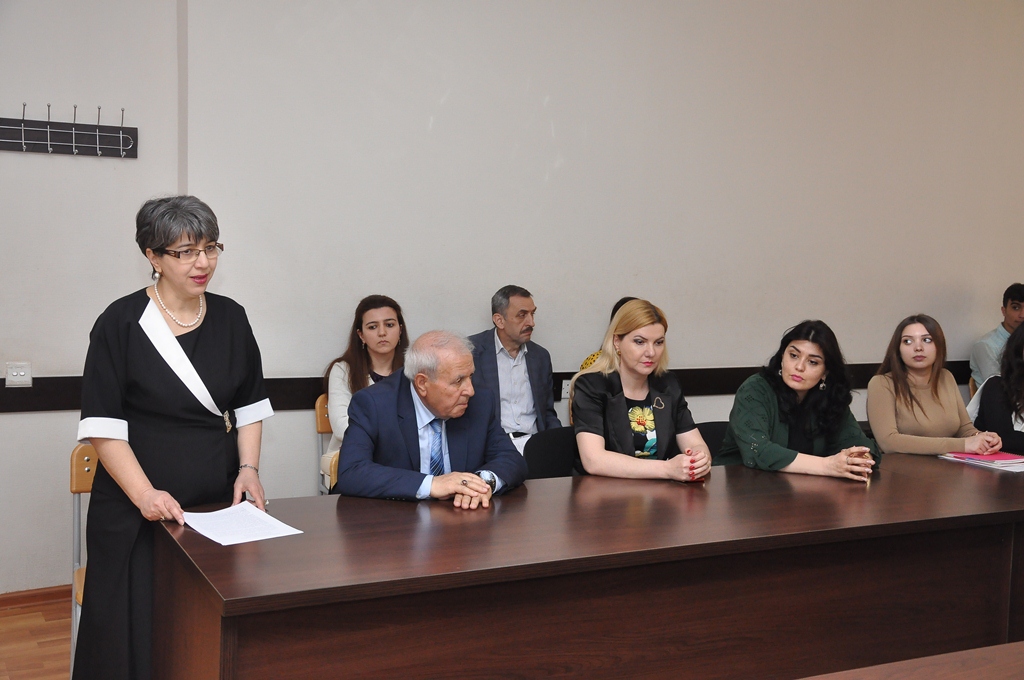 On May 1, the Department of Regional studies hosted a roundtable on  "Heydar Aliyev and the Great Silk Road" at Azerbaijan University of Languages (AUL).
In her speech, head of the Department of  Regional studies, Associate Professor Sevdagul Aliyeva informed about historical "Silk Road" and its role in development of economic, political and trade ties with the East-West. Restoration initiative of  the historical "Silk Road" is associated with the name of nationwide leader Heydar Aliyev, she noted and  spoke about perspectives and economic benefit of this project, which is strategically important for our state.
The roundtable was held in an interactive form, wise, far-sighted, devoting his life to his nation nationwide leader Heydar Aliyev's  policy  and founded projects  contribute  of our country to be known  in the world and continuous development of lifestyle of our people. Information was provided about Heydar Aliyev's role in the implementation of major projects such as the "Great Silk Road", the trade route linking Asia with Europe, situating in the South Caucasus, introducing Azerbaijan to the world, "Contract of the Century" and others., and holding of an international conference on the restoration of the historic Silk Road was made possible thanks to the initiative of the national leader.