AUL held a seminar on "The fine art of China in Azerbaijan"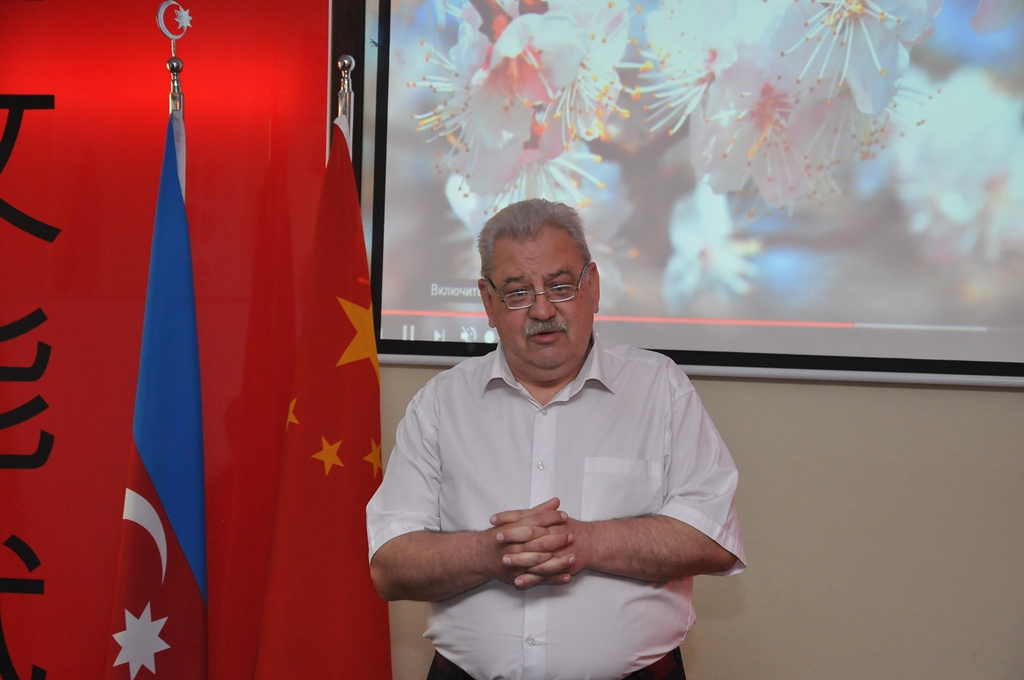 On May 2, the Confucius Institute operating within AUL hosted the scientific seminar on "The fine art of China in Azerbaijan".
Director of Confucius Institute, Professor Rafig Abbasov spoke about the Azerbaijani-Chinese relations in the field of art, an art exhibition exchange. Professor noted the importance of historic agreement on cooperation signed between the two countries during Azerbaijan's national leader Heydar Aliyev's visit to China especially in the field of culture. He remarked young Chinese artist Zen Yanqyang who works in the style of traditional Chinese paintings "panda and a peony" coming to Baku at the invitation of the great leader Heydar Aliyev in 1996.
Speaking at the seminar, head of the National Art Museum Graphics fund Sevda  Habibova  talked about the colors which are in close contact with one another, drawings, graphs and descriptions of the Chinese tradition of calligraphy, the ancient Chinese art of applying the basic style. She focused on famous Chinese artist Tsi Baysin's  panno genre diversity in the museum's collection.
At the end of the event, a film was shown dedicated to the main genres of Chinese paintings.