AUL held an event on "Night of Poetry"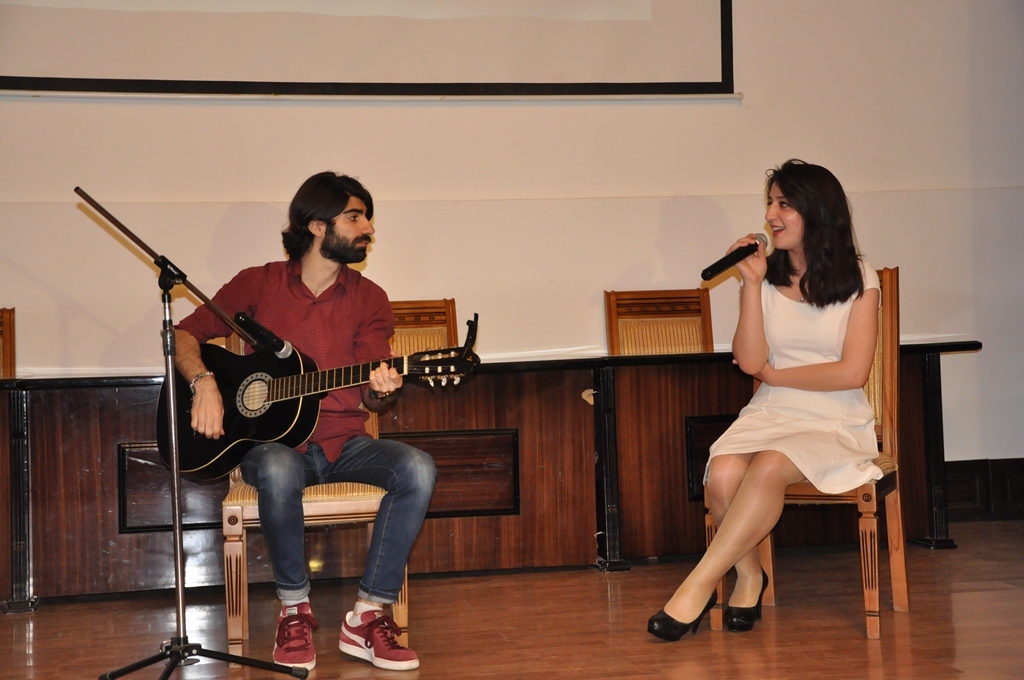 On May 10, an event  on "Night of Poetry "  dedicated to the national leader Heydar Aliyev's 94th anniversary was held on the initiative of associate professor of  the Department of Linguoculturology Tofig Guliyev at Azerbaijan University of Languages (AUL).
Dean of the School of Philology and journalism Vusala Aghabeyli, head of the Department of Linguoculturology, Professor Masmakhanim Gaziyeva, along with students and teachers of the university,  school-lyceum No 304 students and teachers participated in the event.
In his opening speech, Associate Professor T.Guliyev spoke about the essence of the event prepared by the students of that school and AUL students in pedagogical practice.
In the artistic part   T.Guliyev's poems translated in different languages,patriotic poems were performed, songs were sung, and various dances were demonstrated.
In the end, Professor Masmakhanim Gaziyeva praised the event and wished such activities to be continues.