Representatives of the University of Ankara visited AUL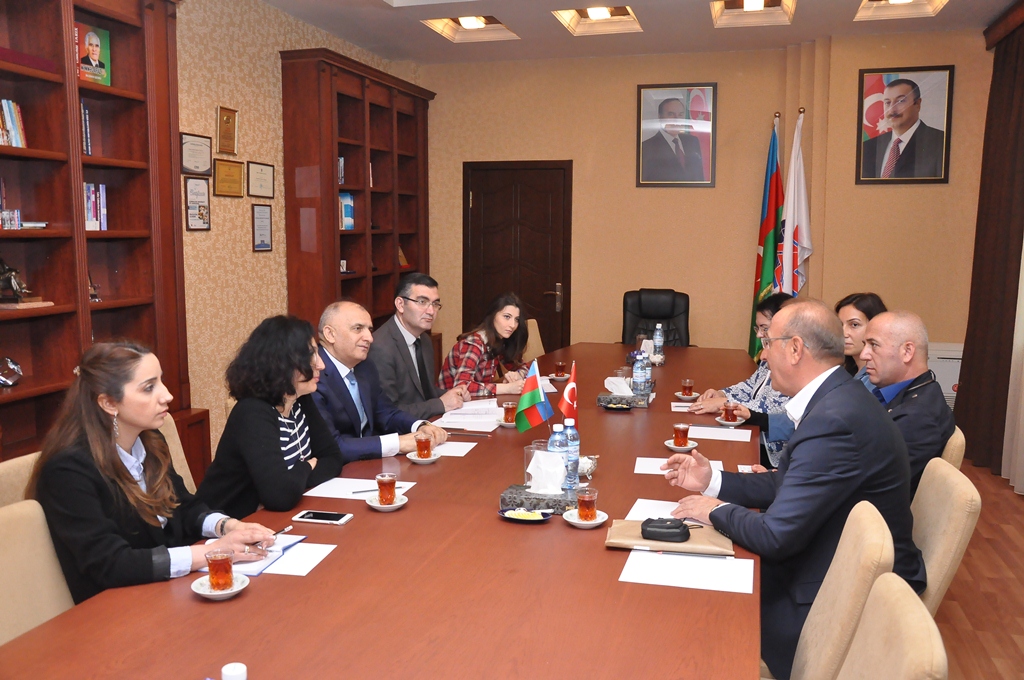 On May 12, the acting rector of AUL, Professor Afgan Abdullayev met with representatives of the Ankara University.
Welcoming the guests, Professor A.Abdullayev expressed his pleasure of seeing them at AUL. He spoke about the relations of cooperation with universities in Turkey. A.Abdullayev also stressed the importance of teacher-student exchange.
Expressing his gratitude for warm reception Professor at the School of Theology, Ankara University, Rajai Doghan noted that he has visited Azerbaijan  for a few years now because of the exam at the University. He said that the meeting will contribute to enhancing cooperation between universities of the two countries. R.Dogan informed about AYOS exams (Foreign nationals Student Exam) for Azerbaijani students who wish to continue their education in various higher education institutions in Turkey.
Views on prospects of future cooperation, bilateral relations, the implementation of joint projects were exchanged during the meeting.