A presentation of AUL staff works published abroad was held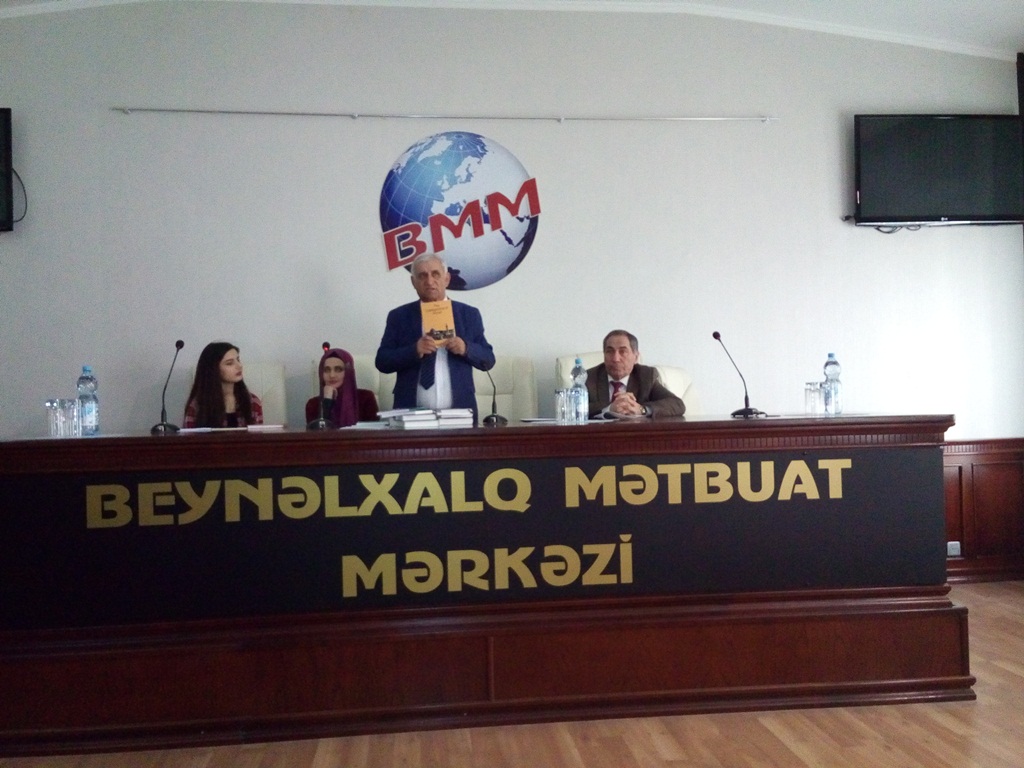 On April 14, a presentation of professor of Second Foreign language department of Azerbaijan University of Languages (AUL), PhD Asgar Zeynalov's works published abroad was held at the International Press Center.
In his opening speech, Professor of Department of Education of AUL Vidadi Bashirov noted A.Zeynalov's suffering activity in fostering national and universal values. He also said that A.Zeynalov is one of the scientists-patriots who recorded the country's most popular scientific works.
Then, A. Zeynalov presented his books and provided detailed information about its content, published in foreign countries.  He also said that several documentary films were screened by using some of his books. One of the most important issues is Azerbaijani science's integration into the world, professor said and solution to this case is preparation of books for foreign audiences, holding scientific conferences, he added.
Information about the professor's life and creative scientific activity was provided, creativity of the scientist  play an important role  in the education of our people, as well as coverage of his scientific achievements need to be constantly lightened in the media, was noted.
At the presentation A.Zeynalov was awarded with the medal of "Veteran solidarity" by the Veterans Organization of the Republic of Azerbaijan for his service in the promotion of the ideas of patriotism
Note that A.Zeynalov graduated from the French School at APIFL in 1974. In 1991, he defended his candidacy thesis on "Azerbaijan bayatis in the Caucasus region ", in 2003, defended his doctoral thesis on "Eastern themes in French literature (on Voltaire's creativity)". Since 2005, he is the professor, a member of the Writers and Journalists Association of Azerbaijan. His researches were highly estimated by a number of scientists of France, Russia, Turkey, along with Azerbaijani scientists, nearly 10 articles have been published in these countries. Researcher Professor is the author of more than 30 books and over 350 scientific articles. The first monographs about Voltaire and Hugo belongs to his pen style in Azerbaijani literature.