SSS's conference has completed its work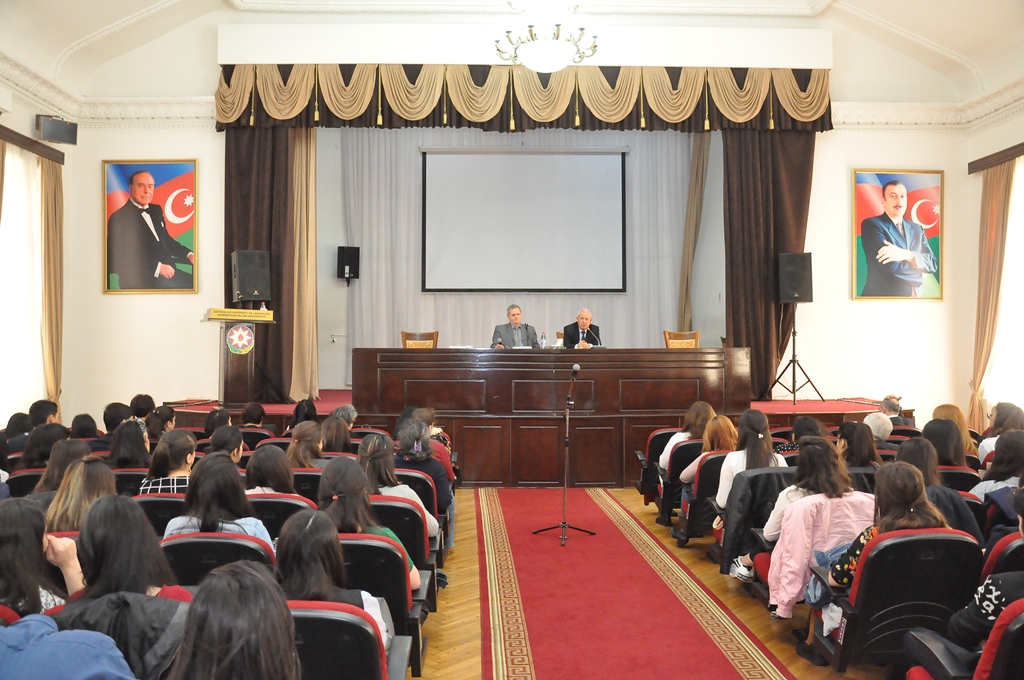 On April 14, the final session of the annual conference of Students Scientific Society (SSS) dedicated to the 80th anniversary of the establishment of Azerbaijan University of Languages (AUL), and 94th anniversary of  national leader Heydar Aliyev.
1315reports were heard in  24sections, said  vice rector for  vice-rector for Educational Affairs  Aladdin Aliyev and  noted that great effort was spent in the training of teachers and students. He wished the students success in future academic activities. Assistant professor of the Department of English stylistics Vahid Arabov noted that student theses and scientific works hold an important place in the single scientific discovery and the development of cognitive abilities.
Note that 50 people of distinguished students were awarded the first place, 75 people second and 75 people third degree diplomas.
Note that though AUL SSS was established in the 1960s to reveal students' scientific talent, to guide their activity in the field of science, later the activity was terminated. In December 1998, the SSS has resumed its activities and each year holds scientific conferences.