Three Shehids, Three Auditoriums – AUL commemorates martyred alumni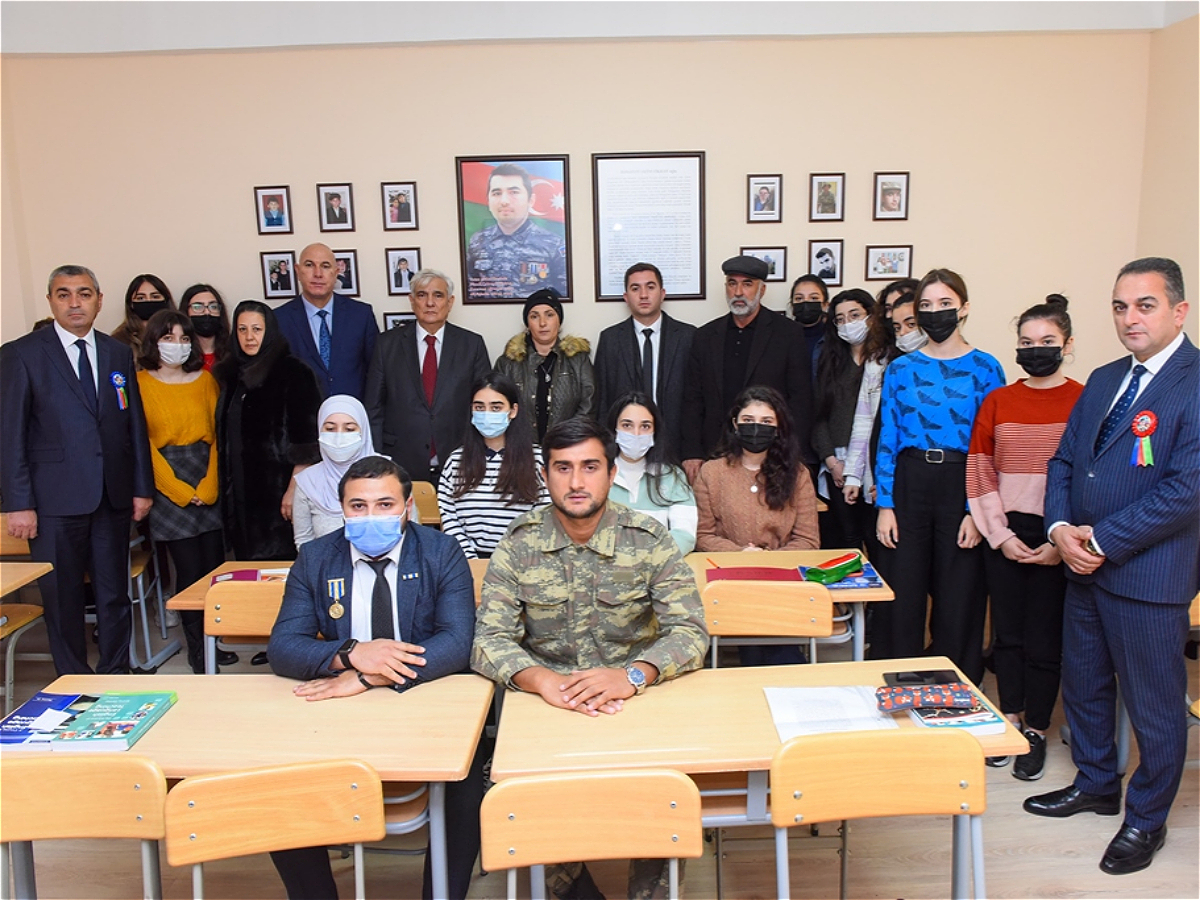 On 11 November, the Azerbaijan University of Languages (AUL) held an opening ceremony for the auditoriums named after Shehid graduates Teymur Osmanly, Azim Hasanov and Elvin Bayramov.
The ceremony was attended by the Rector of AUL , Academician, People's Writer Kamal Abdulla, family members of the shehids graduates, Vice-Rectors, students and teaching staff.
Academician Kamal Abdulla noted that the memory of the shehids of the Great Patriotic War and the names of the shehids will always remain in the hearts of our people: «In these auditoriums, named after the shehids, the students will honour the memory of the shehids and learn their way of life. There will also be various commemorative events and meetings. The staff and students of the Azerbaijan University of Languages with gratitude and respect honour the memory of our graduates who died in the Great Patriotic War and cherish their memory in their hearts.
Our people are proud of their sons who died defending the Fatherland. Our university has frequent meetings with veterans who share memories with our students. Of course, this plays a big role in educating and forming a feeling of patriotism among young people».
The parents of the Shehids welcomed with great pride the memorialization of the heroes and thanked the management of the university.
All necessary facilities for students have been created in the auditoriums, named after Teymur Osmanli, Asim Gasanov and Elvin Bayramov. AUL students will enhance their knowledge and skills in classrooms with personal belongings and photographs of deceased graduates. It's worth noting that Teymur Osmanli graduated from the Faculty of Translation, Azim Gasanov from the Faculty of Education-1, and Elvin Bayramov from the Faculty of International Relations and Regional Studies.