The General Department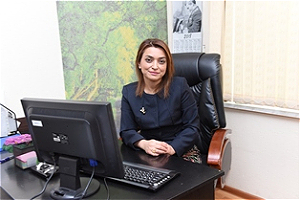 The General Department (office) has been operating since the establishment of the University. In its work, the department is guided by the Higher Education Regulations, the Ministry of Education and the instructions and orders of the Head of the Higher Education School.
The Head of the General Department is appointed and dismissed by the Rector of the University and reports directly to the Rector of the University.
The General Department functions include:
Timely submission of incoming and outgoing correspondence to the university management;
Preparation and dispatch of the documents, office work monitoring and supervision of the execution of orders;
Ensuring the organisation of the reception of citizens; providing monthly and quarterly reports on the implementation of tasks to submit to the administration; deals with correspondence matters;
Receiving, registering, storing and sending incoming and outgoing documents, sending them to the related structures, as well as preparation of documents for submission to the state bodies.
Head of the General Department manages the activities of the department, carries out the duties specified in this Charter and is responsible for the performance of tasks and functions.
Head of the General Department
Reyhan Anvar gizi Mammadova
Phone: (+99412) 441 31 58
E-mail: [email protected]