Information and Communication Technologies (ICT) Service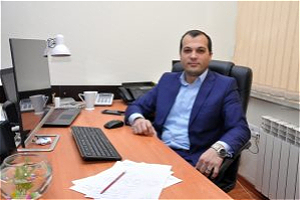 Information and Communication Technologies (ICT) service of the Azerbaijan University of Languages ​​has been operating since 2008.
The purpose of establishing ICT service is to solve such urgent problems, as designing complex computerization of the university, development, implementation, monitoring of relevant strategic program, conducting scientific researches in the field of software and methodical support of educational process, formation and realization of scientific and technical policy in informatization of university education, the gradual formation of a single information educational space of the university, integration into the national and global information space.
Service activities include coordination of scientific research work carried out at the university on the application of ICT in education, creation of educational software, formation and promotion of digital educational resources at the university, examination of educational software, analysis of ICT provision of educational process, targeted training of university staff on ICT , retraining, professional development, organization of national and international scientific conferences and seminars on the application of ICT in education.
The department's staff have been on business trips to Germany, Poland, Latvia, Ukraine and other foreign countries and cooperate with the ICT departments of these universities.
The department's employees hold international certificates such as Cisco, Microsoft, ECDL, etc.
Head of Information and Communication Technologies Service
Azer Balamirza oglu Kerimov
Phone: (+99412) 440-58-32
E-mail: [email protected].