AUL Rector met with Translation Faculty students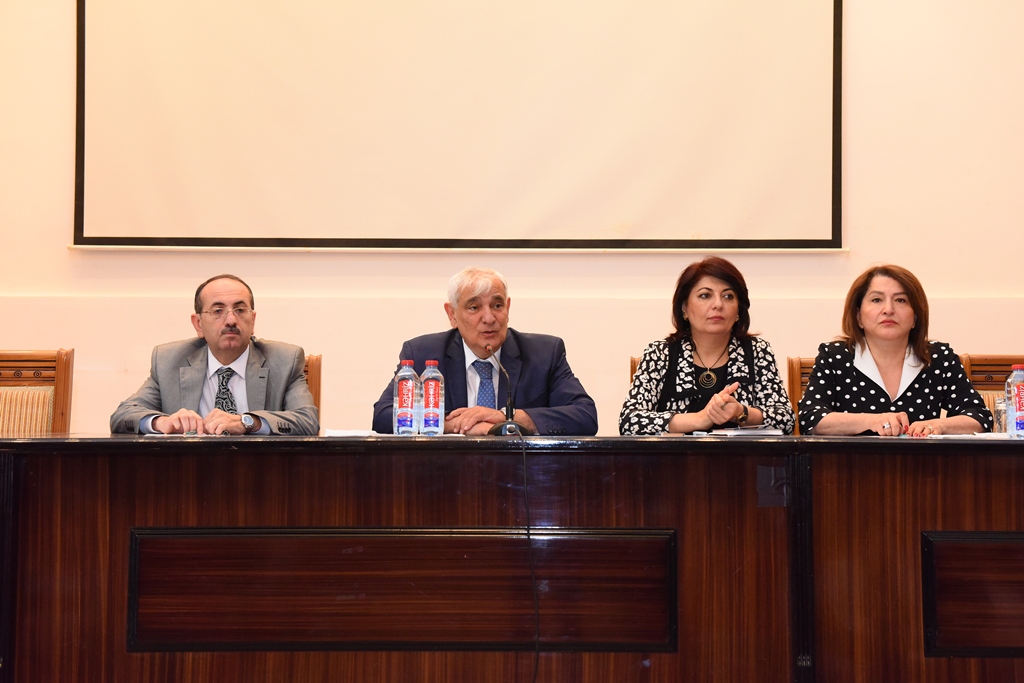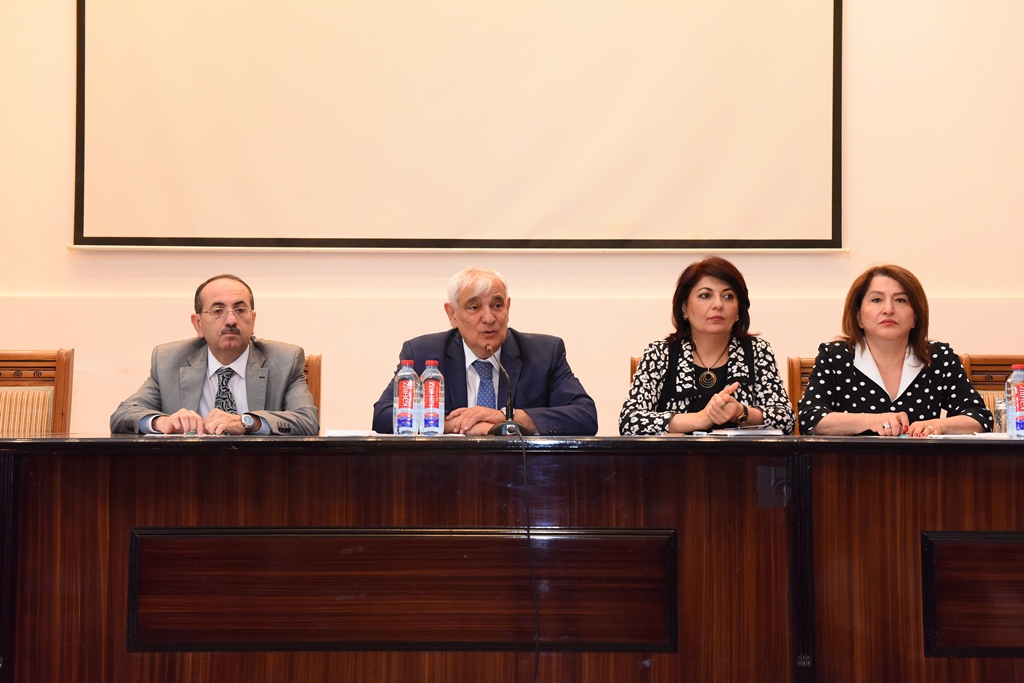 Azerbaijan Language University (AUL) Rector, Academician, People`s Writer Kamal Abdullayev met with 2019-2020 Academic Year AUL Translation Faculty students. Vice-Rectors, Deans, Chairs Heads and academic staff took part in the event.
Rector noted that the event was aimed to consider students' remarks and proposals. He told that these meetings with the students were usual routine bringing positive results. Head of the University described the conditions, created for University students, such as Language and Cultural Centres, Unions, Clubs and libraries, functioning there; and spoke of the events and workshops organization and projects implementation.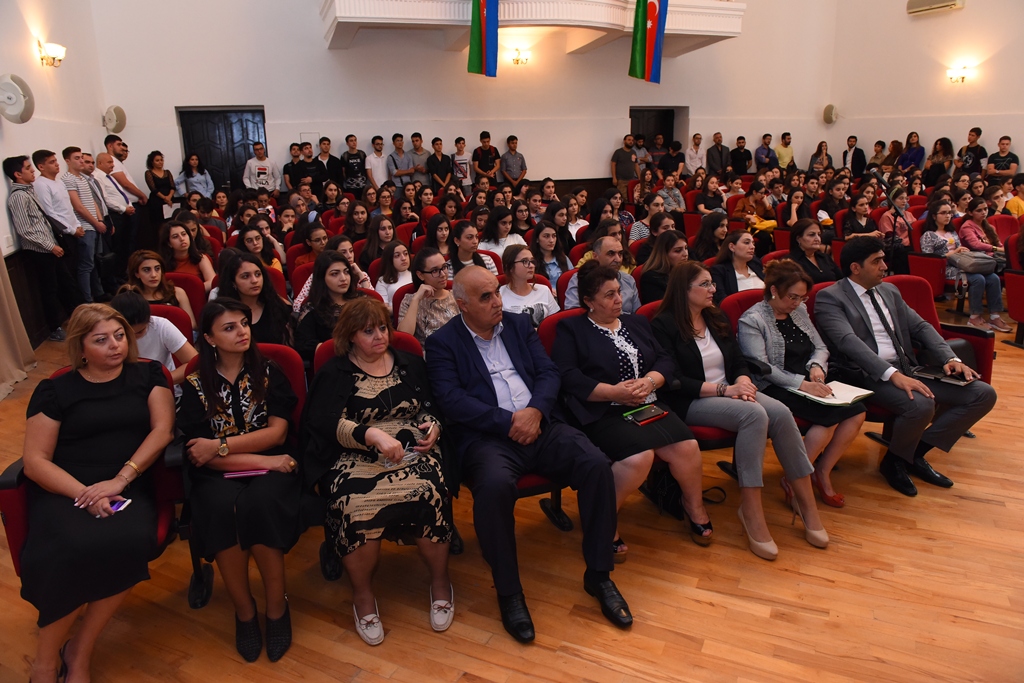 Vice-Rector for Scientific research and Innovations, Professor Sevinj Zeynalova wished the students to succeed both in their studies and in career building, at the same time keeping our country worthy citizen reputation.
Rector's Adviser for Social Affairs Aladdin Aliyev noted, that students' years would be remembered as the most wonderful time in their life. He mentioned that AUL `s achievements were hard to overestimate and reminded that a lot of University graduates succeed to make senior Government officials.
Teachers` Trade Union Committee Chairman Misgar Mammadov mentioned that students' material needs would be covered by the Committee.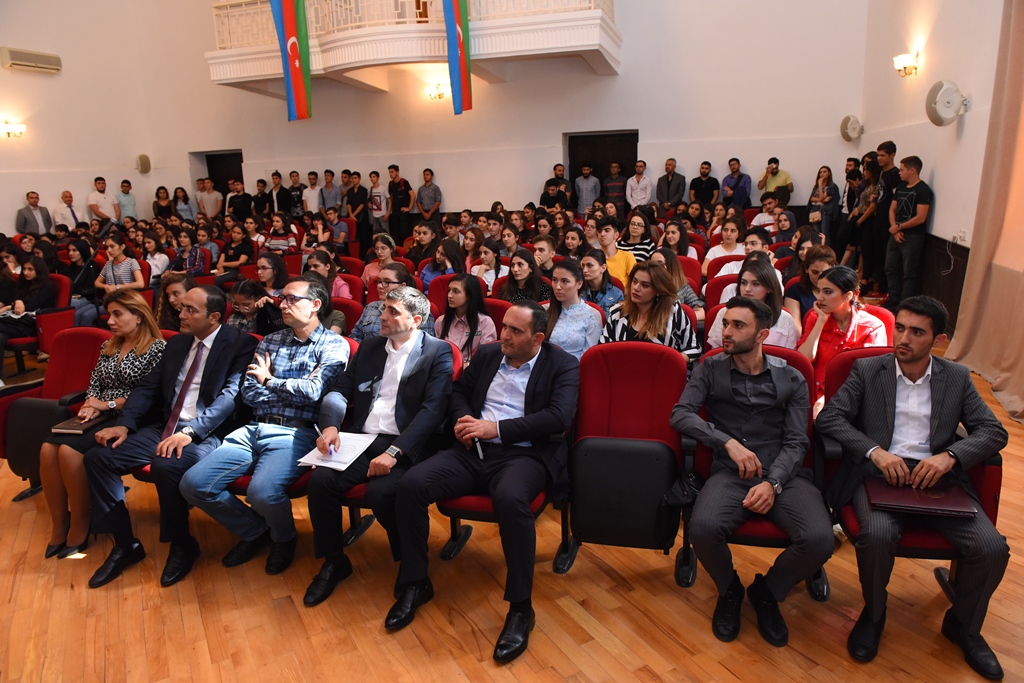 Mammadov appreciated AUL `s staff ability to treat students like their own children. Dean of the Translation Faculty, Associate Professor Banovsha Mammadova and Head of the Chair of Foreign Languages, Associate professor Tamilla Amirova expressed the hope that students' efforts would result in considerable achievements in various activities.