AUL celebrated International Arabic Language Day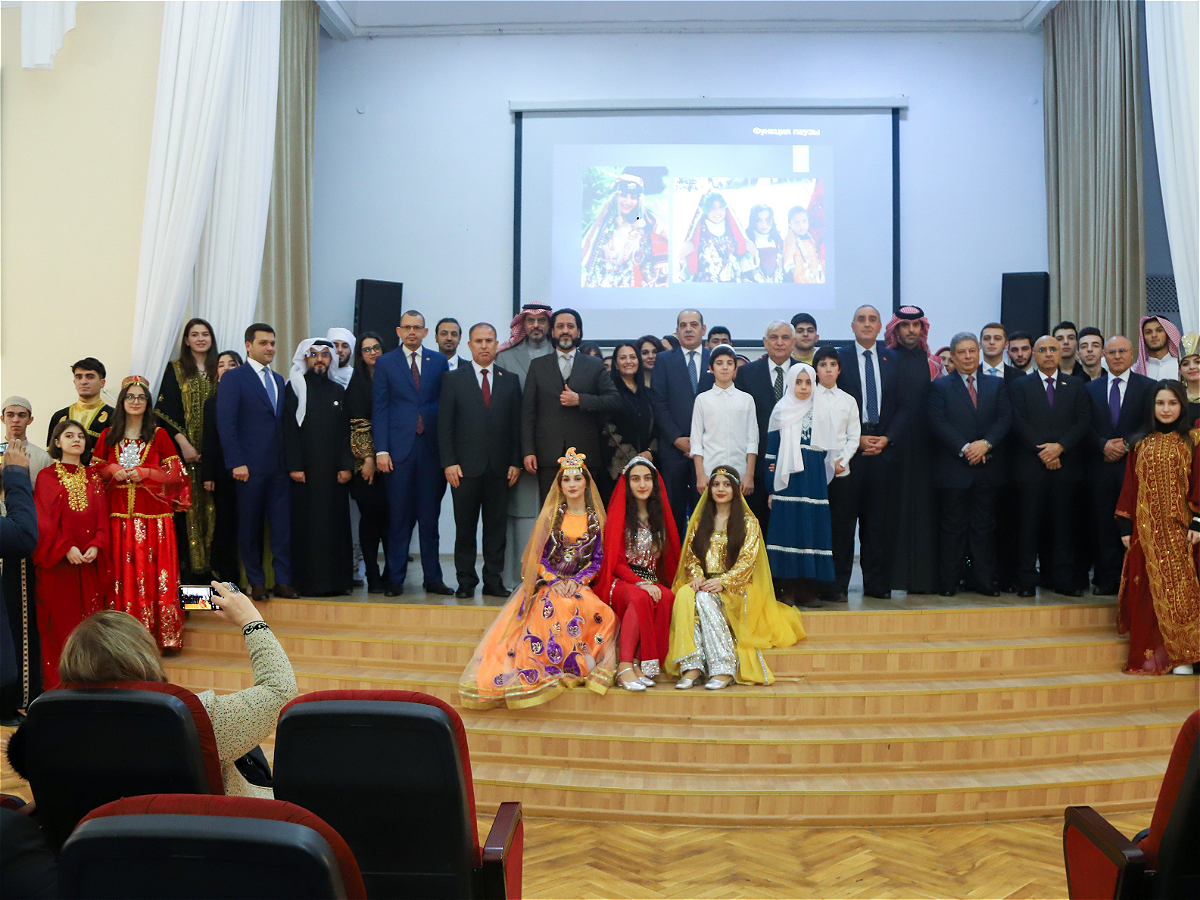 On December 26, Azerbaijan University of Languages held an event, dedicated to the International Day of Arabic Language
The event was attended by ambassadors of 12 Arab states to Azerbaijan, university professors and students.
Rector of AUL, academician Kamal Abdulla greeted the participants of the event and said he was glad to see the guests at the university.
It was noted that Arabic is one of the oldest and richest languages in the world.
Arabic language is of interest in our country as well: «Today we are participating in a very important event dedicated to the International Arabic Language Day. Close friendship and strategic partnership between the Arab States and my country are very important. We have always seen the moral support of the Arab states towards our country. This moral support was felt during the 44-day Patriotic War».
The rector noted that President Ilham Aliyev always said that Islam is a religion of peace, and supported the position of Arab countries from international tribunes.
The Ambassador of Morocco to our country, Adel Embarsch, thanked the University's leadership and staff for their warm welcome and hospitality.
It was noted that Arabic is considered one of the richest languages in the world: International Arabic Language Day was declared the official language of the organization in 1973 at the United Nations General Assembly. Since 2010, 18 December has been celebrated as International Arabic Language Day. Experts note that this initiative contributes to the strengthening of intercultural dialogue and the development of different languages of the world. Currently more than 450 million people in the world speak Arabic».
A video about the Arab world was presented.
The event continued with the artistic part prepared by the students.
Arab and Azerbaijani national costumes were presented. At the end of the event participants were offered to taste traditional arabic cuisine.