AUL paid tribute to the memory of the Great Leader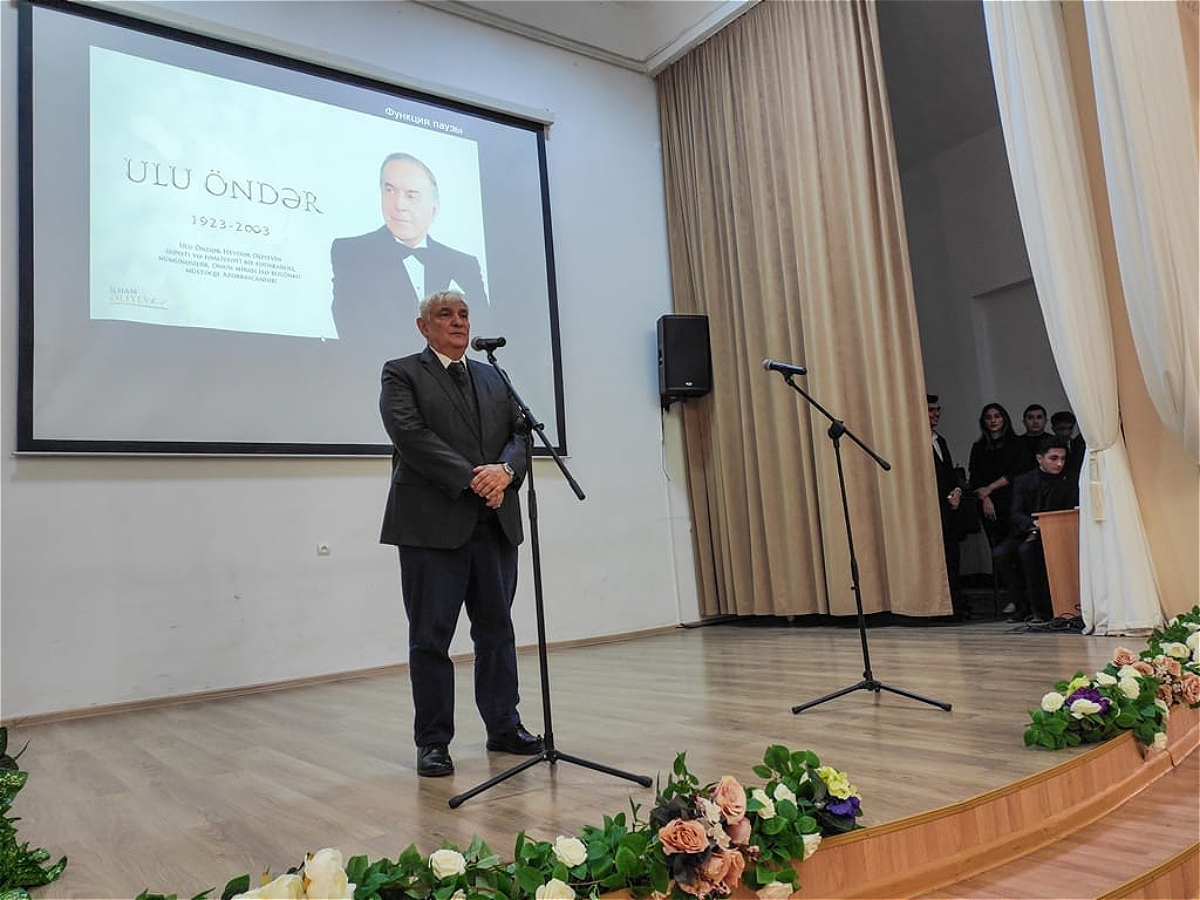 On December 12, a memorial ceremony was held at Azerbaijan University of Languages to mark the 19th anniversary of the death of national leader of the Azerbaijani people Heydar Aliyev.
First, flowers were laid before the bust of the great leader, then a minute's silence was paid to his memory. A video about the life of great leader Heydar Aliyev was shown.
Rector of AUL, academician Kamal Abdulla talked of life and activity of great leader Heydar Aliyev. It was noted that Heydar Aliyev devoted all his life to the Azerbaijani people, strengthening the Azerbaijani state both in Soviet times and after the restoration of the independence of the Republic of Azerbaijan:
"The great leader stood up for Azerbaijan in the most difficult time. Just Heydar Aliyev was the first to stand up resolutely against the events of 20 January, one of the bloodiest tragedies of the past century. It was the great leader Heydar Aliyev who did not allow Azerbaijan to split and be wiped off the political map of the world as a state. He was a brilliant politician and a leader who loved his people with all his soul. The great leader paid special attention to youth. He gave great attention and care to education and science. Today, successful continuator of his policy is President Ilham Aliyev".
The event continued with an artistic part performed by AUL students.