Confucius Institute of AUL holds exhibition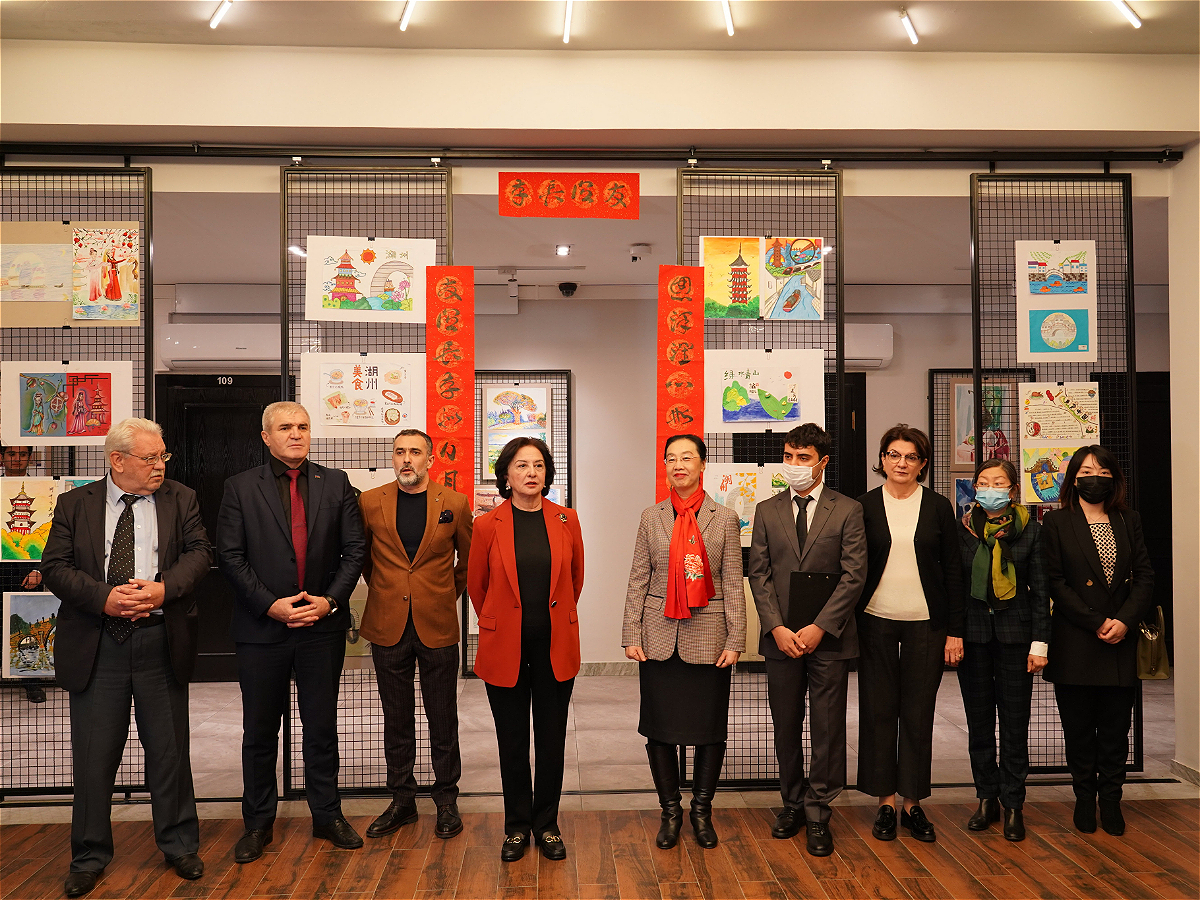 An exhibition of paintings by students of the Jing'an School of the Chinese city of Huzhou, organized
by the Center for Chinese Architecture and Chinese Language of the Confucius Institute of the
University of Languages (AUL), has opened at the Azerbaijan University of Architecture and
Construction. More than 100 paintings and art postcards displayed at the exhibition are dedicated to
the picturesque landscapes of Zhejiang Province, the historical Taihu Lake, the sights of Lunar Bay,
and the customs and traditions of the people of Huzhou. Delivering a speech at the opening
ceremony, rector of the Azerbaijan University of Architecture and Construction, Professor Gulchohra
Mammadova noted the progressive development of the Azerbaijan-China cultural and scientific-
educational relations, and strengthening of friendship and cooperation relations between the
peoples of the two countries, who are historically connected by the Great Silk Road. Speaking at the
ceremony Chinese Ambassador to Azerbaijan Ms. Guo Min noted that in recent years Chinese-
Azerbaijani relations have been actively developing in all spheres with personal care and assistance
of heads of the two countries. She expressed a hope that the new Chinese Training Center of AUL
Confucius Institute at Azerbaijan University of Architecture and Construction will become a platform
for learning Chinese language and understanding of Chinese culture and will contribute to
development of humanitarian exchange between China and Azerbaijan. During the exhibition,
teachers and students of the Confucius Institute of AUL performed a colorful concert program, held
a tea ceremony and a master class on Chinese calligraphy. Rafig Abbasov, Director of the AUL
Confucius Institute, said that the exhibition of paintings was the first event, held by the Center for
Chinese architecture and Chinese language. The Center plans to create a library of literature on
Chinese architecture, hold lectures on the history of Chinese architecture, introduce students to the
Chinese architectural decor, palace and garden architecture in China, as well as establish scientific
and educational links between the Azerbaijan University of Architecture and Construction and
Huzhou University, which is a partner of the Confucius Institute AUL and leading specialized
universities in China.