MEDIA Agency meets with Azerbaijan University of Languages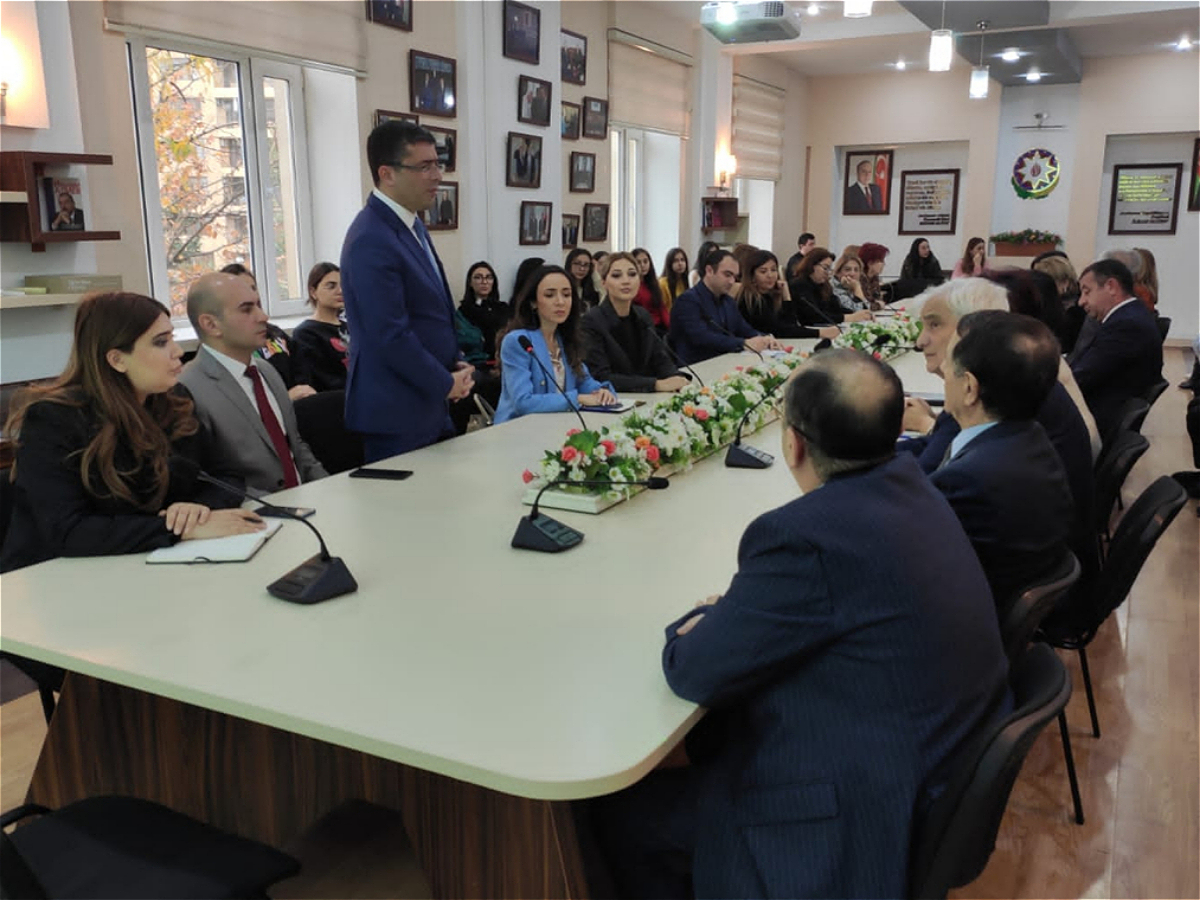 Meeting between MEDIA Agency and Azerbaijan University of Languages
MEDIA Agency Executive Director Ahmed Ismayilov and Rector of Azerbaijan
University of Languages, Academician Kamal Abdulla held a meeting.
During the meeting, Ahmed Ismayilov stressed that the process of integration of
traditional media into the digital and enhancement of human resources,
corresponding to the requirements of the new media environment, is necessary
in the educational process, and also outlinedthe importance of strengthening
cooperation with higher educational institutions in the media space.
Rector of the Azerbaijan University of Languages, Academician Kamal Abdulla
noted the progress in implementing reforms in the media sphere and expressed
confidence that cooperation will bring useful results in training personnel in
journalism, as well as expressed his opinion about mutual development
prospects.
Head of the Projects Department of the Media Development Agency Lyaman
Iskenderova presented the project "MEDIA Lab" and discussed mechanisms for
organizing the project. The meeting was attended by students and teachers of the
university.