Iraqi Consul in Azerbaijan visited AUL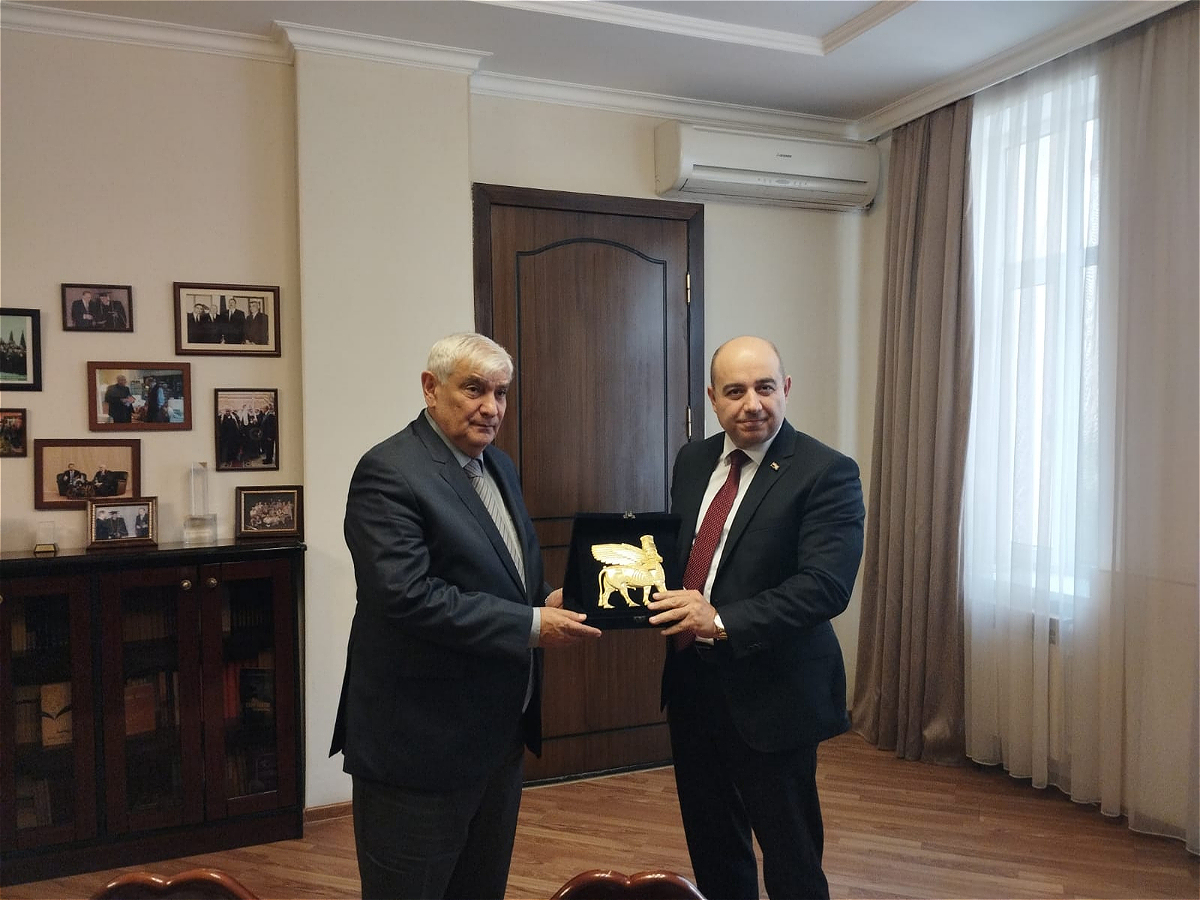 Iraqi Consul in Azerbaijan visited AUL
Rector of Azerbaijan University of Languages (AUL), academician Kamal Abdulla met with Iraqi
Consul to our country Khudayfa Zead Mahmud on cultural issues.
The rector stressed that he was glad to see the consul at the educational institution he heads, and
reported that AUL successfully conducts classes in the Arabic language.
It was noted that language and cultural centers from more than 20 countries function at the
university, and these centers play an important role in teaching the language, history and culture
of these countries.
Then Kamal Abdulla invited the guest to meet with students to participate in the "Ambassador's
hour" project and expressed hope that Arabic language and culture center would open at AUL.
Thanking for the warm welcome, the diplomat briefed students on his activities.
Speaking about diplomatic relations between the Republic of Azerbaijan and the Republic of Iraq,
he said that the two countries' relations are historically ancient, ethnically and culturally close.
Khudayfa Zead Mahmoud noted that steps would be taken to further develop relations between
Iraq and Azerbaijan in the field of science and education, as well as mutual recognition of diplomas
of our universities.
During the meeting, vice-rector for international relations, professor Zhalya Garibova and vice-
rector for academic affairs, professor Sevinj Zeynalova told the guest about faculties, departments
and international relations of AUL, attraction of foreign students to the university.