AUL hosts International Women's Day event on 8 March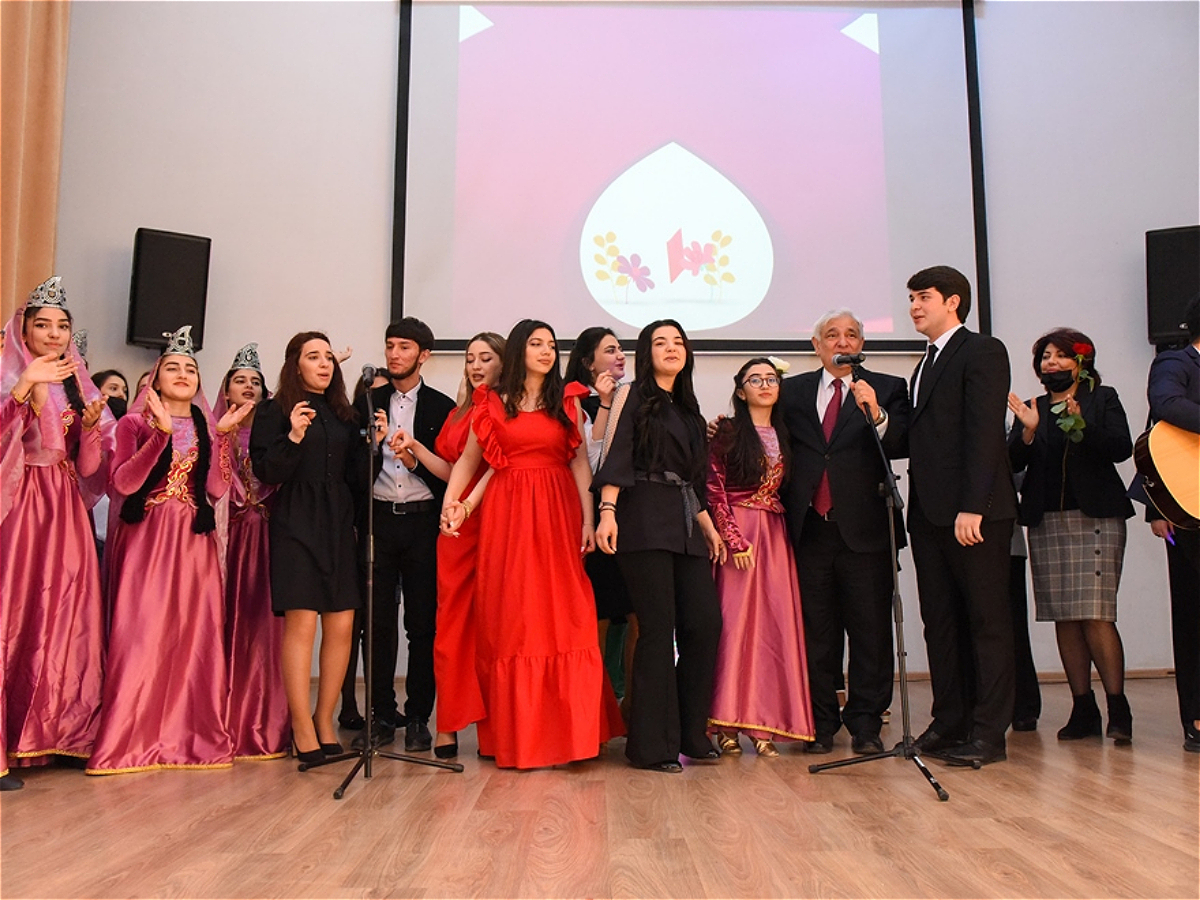 An event was held at Azerbaijan University of Languages on March 5, dedicated to International Women's Day, March 8.
Rector of the university, Academician, people's writer Kamal Abdulla congratulated the women on the occasion, wished them long life and good health. The rector said March 8 holiday is in our minds as a tribute to women:
"Dear women, dear female students, I wish you good health and happiness. March 8 is in our memory as a tribute to the beloved, mother, daughter, sister. When we say "Azerbaijani woman", we recall our ancestors. When we say "Azerbaijani woman", we remember our mothers, sisters and daughters, who devoted their lives and existence to the development of the nation. We also congratulate you on the fact that we have fulfilled our duty to you. Under the leadership of our President, we ended the glorious Karabakh war with honour. We are the people who can say the words "Karabakh is ours!
Rector added young generation understands, admires courage and bravery of President Ilham Aliyev on this way: "I believe that Azerbaijani women, as bright representatives of victorious nation, will support future of progressive Azerbaijan with dignity and honour. I wish we raise the status of the university so that our students, wherever they are, can proudly say: "We are graduates of the Azerbaijan University of Languages. I congratulate you once again.
The event continued with an artistic part. Students recited poems devoted to mothers in different languages and performed music.
At the end, the university's "Dalga" dance group presented interesting dances.