Registration process has started at AUL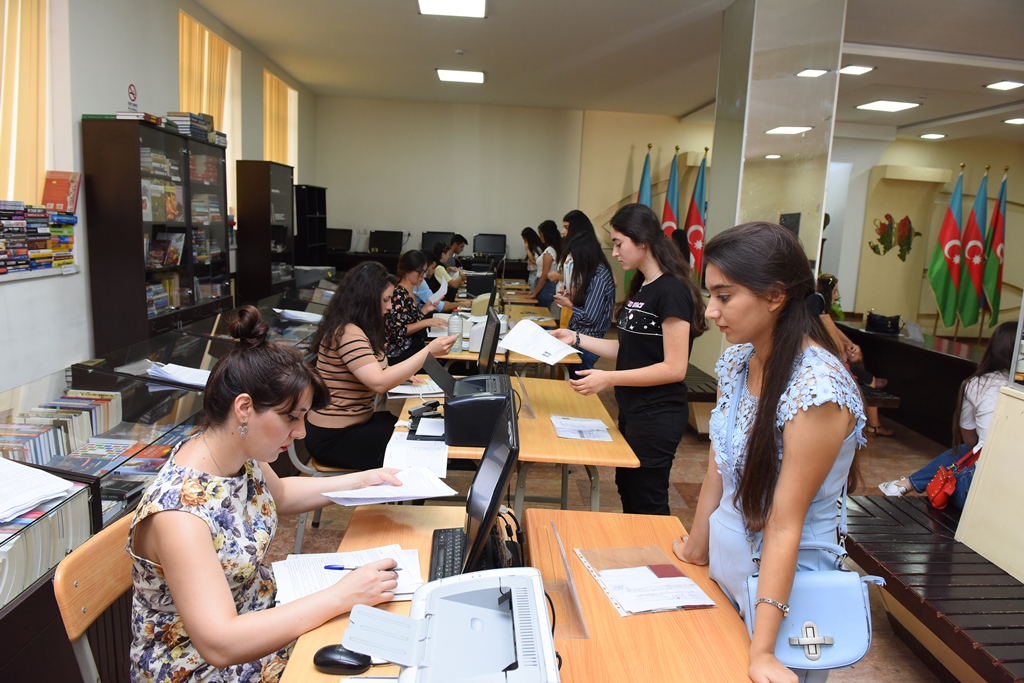 Registration of applicants admitted to BA level in 2019/2020 academic year has started at Azerbaijan Language University.
Admission Commission person in charge Mamed Ismailov told, that documents are being accepted till August 27:-"The students brought their documents and we have to register them now.
We have not encountered any problems by now. Registration process takes some time, and then students are invited to sign the contracts. As usual, University staff members and volunteering students are involved in the registration process."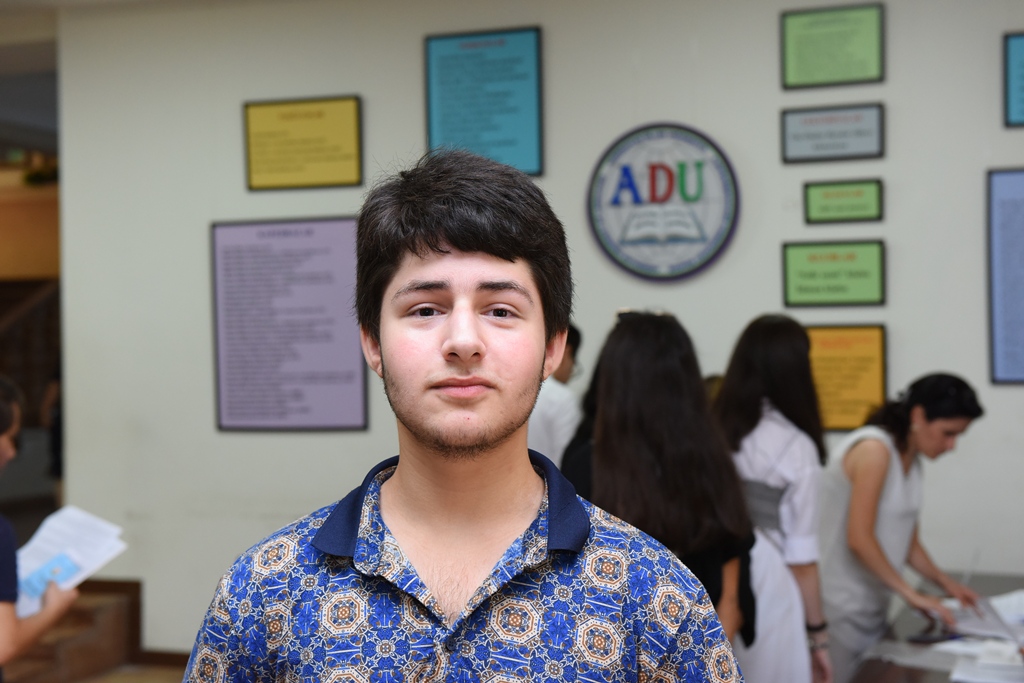 Rufat Kazimov, 138 school leaver. Entered the Education Faculty ("Foreign language teacher") and is eager to learn other foreign languages besides English. His foreign languages devotion led him to choose Azerbaijan Language University, known by its best professional language learning approach:-"AUL provides great opportunities for the students in foreign languages learning. I was so happy to learn my results, but actually I always felt I would enter AUL."
Nazrin Safaraliyeva, 299 school leaver, entered the Education faculty as the future teacher of English with 534 points, noted that she has realized her child's dream:-"I feel so happy to become AUL student!"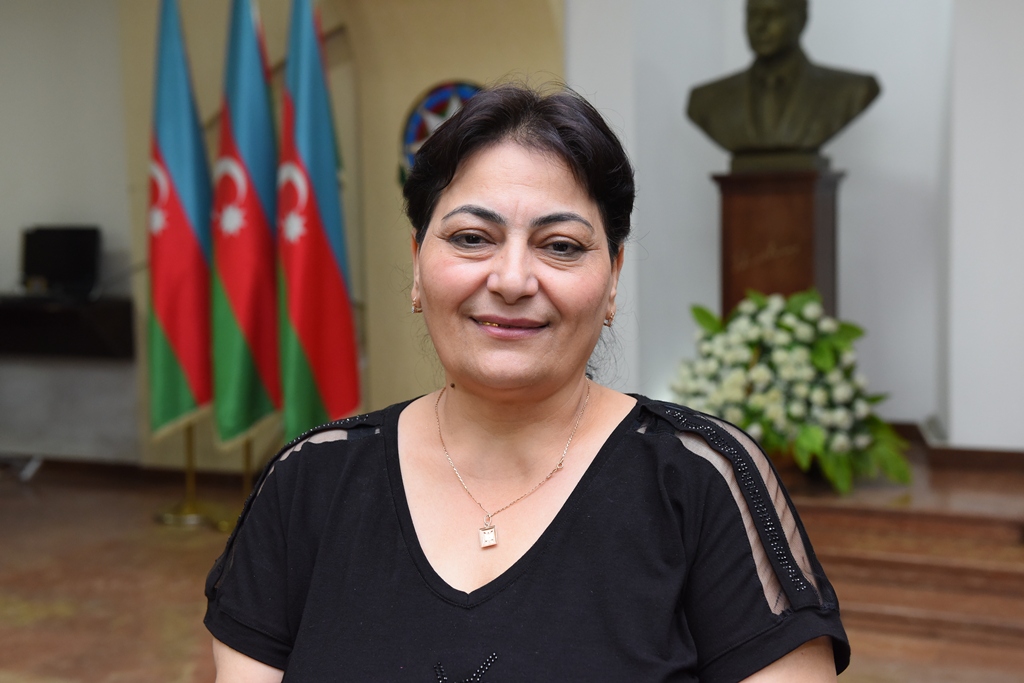 Gulnara Bashirova, mother of Ilaha Basirli (522points, "English Language Teacher"), told about her being proud for her daughter, who made her choice for AUL and succeed.
Hanim Kazimova , mother of Rufat Kazimov (544 points, Education Faculty, "Foreign language teacher (English Language")), told about  her son's dreaming of AUL from the 9th grade. "He was over the moon after getting the news of entering the Language University. His dream came true.  I will always support my son` s intentions. Only if a person loves his profession he can easily succeed."