Open Day at AUL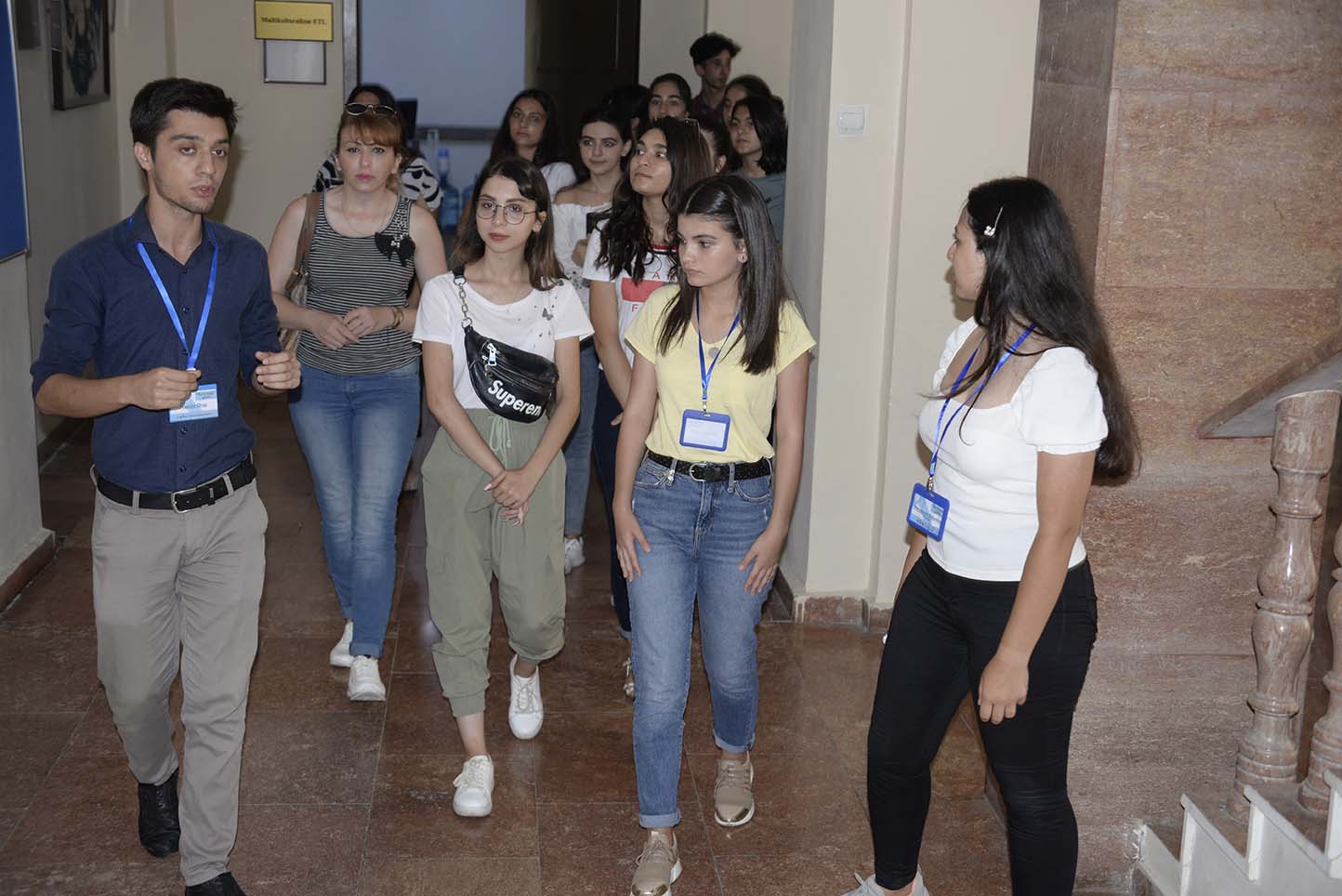 On July 30 an Open Day for the applicants and their parents was held at Azerbaijan University of Languages (AUL).
At the beginning visitors were shown short University video presentation.
After greeting guests the Head of Students affairs Department Sarraf Huseynov talked of the faculties and centers of the University, of its International relations, of students exchange programs at AUL.
Among the benefits of studying at the University of Languages, Sarraf Huseynov mentioned the participation in various international contests and events:-"In this regard AUL is the win-win solution. For the last 5 years about 10000 students took part in international events and in humanitarian forums.
Besides the translation (interpretation) work they could also be involved as coordinators.
Sarraf Huseynov also spoke about the "Self-Governing Day" and the "Ambassador's Hour" projects implemented at AUL.
He mentioned AUL students practice at schools for internally displaced persons and told about 50 students working at the summer schools at the regions of Azerbaijan this summer.
At the end of the event   Students Youth Organization members invited all the guests to take part in the information tour of the University of Languages.