Concert for American students was held at AUL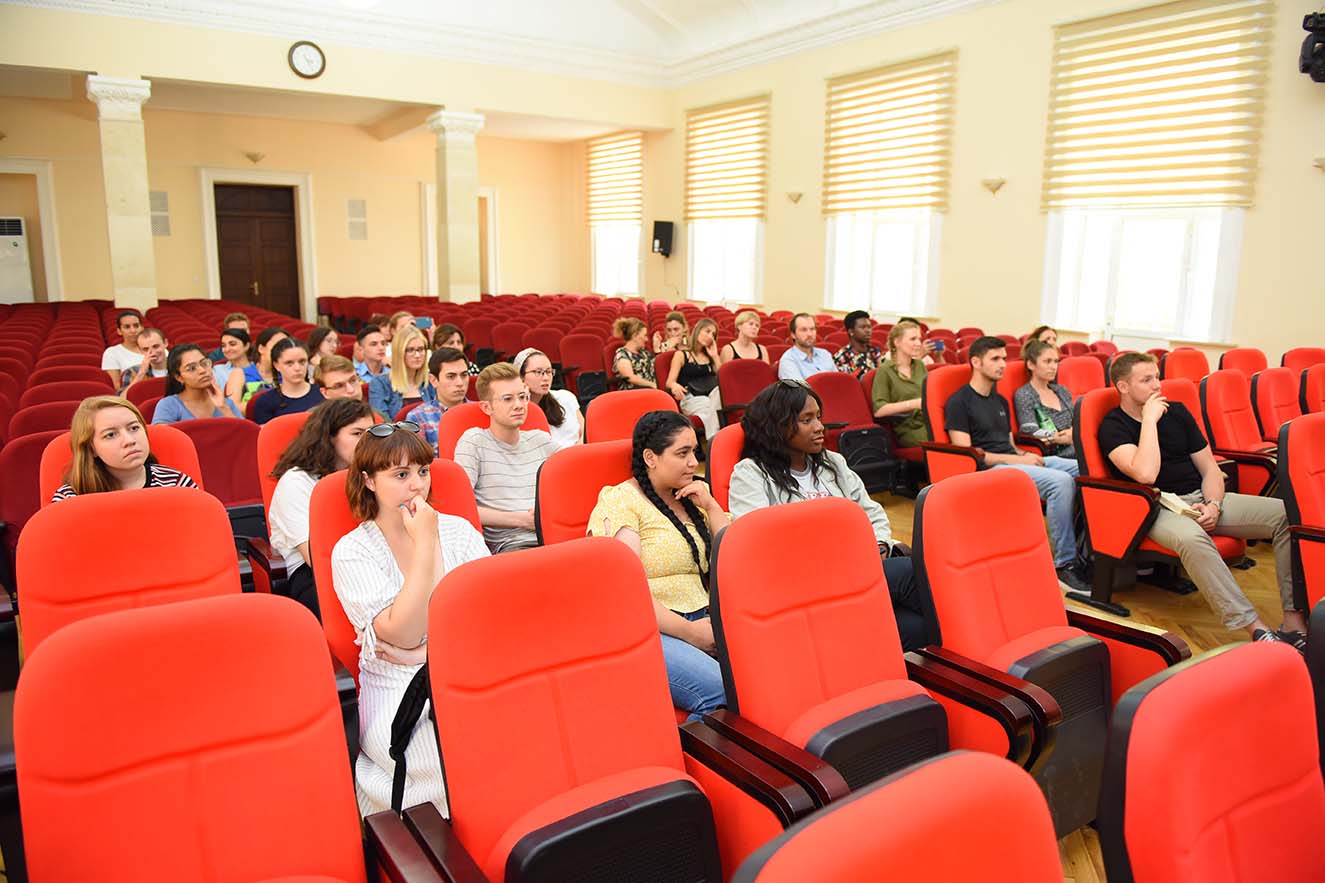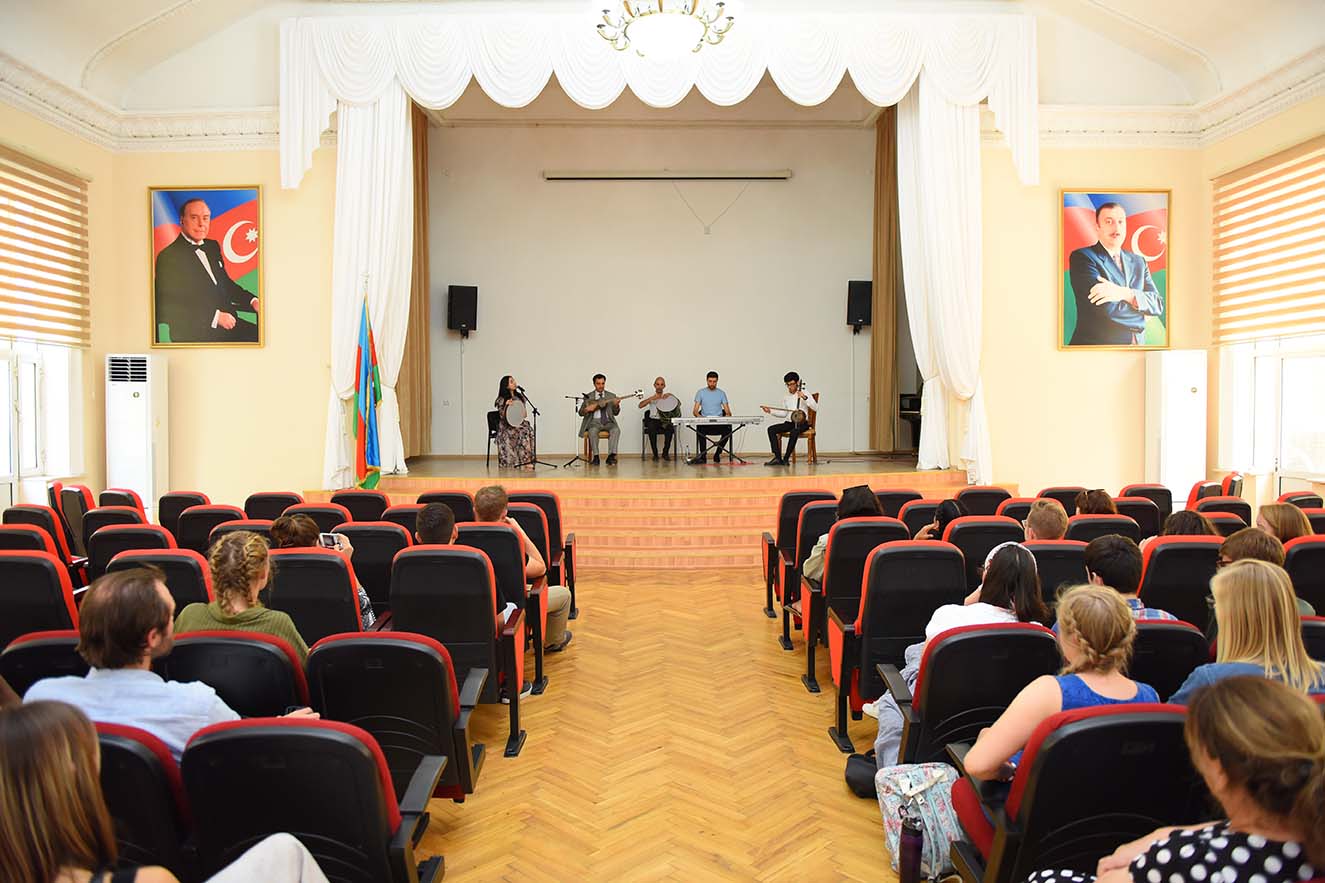 On July 31 a concert featuring Azerbaijani music was held at Azerbaijan University of Languages.
Students from the USA, studying at AUL within the language program framework, were given the opportunity to enjoy Azerbaijani national music artists' excellent performance.
AUL Vice-Rector for International Affairs Jale Garibova reviewed the history of the Azerbaijani musical culture development, its rich and unique folklore genres.
It was mentioned that foreign student are learning Azerbaijani and Turkic languages at AUL.
At the end of the event students made a dancing show-performance.