AUL held a roundtable on  "Shusha longing"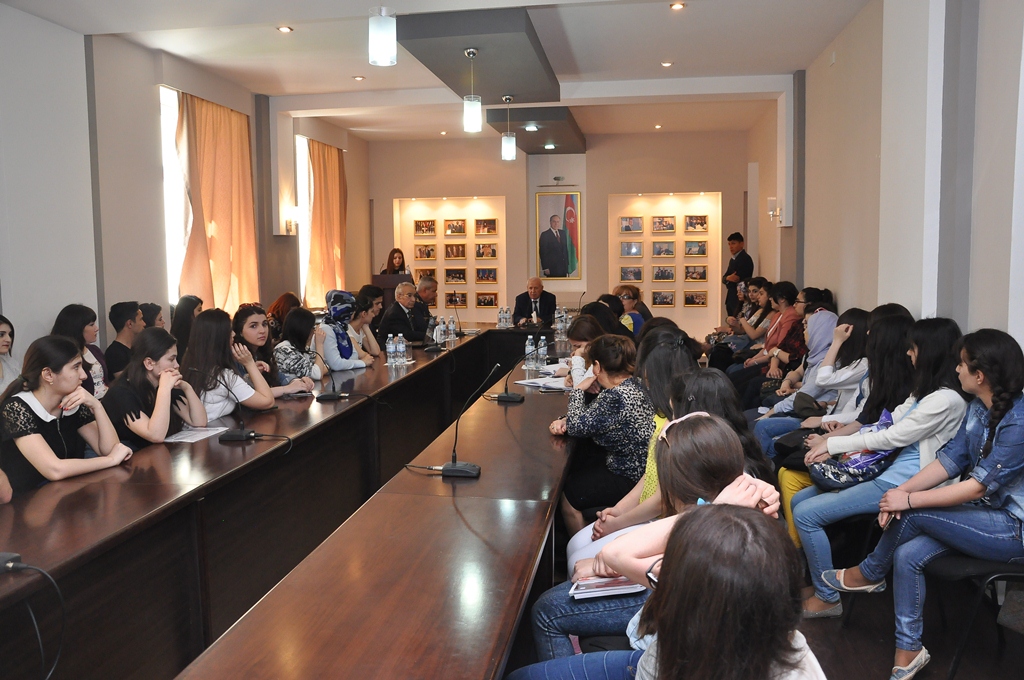 On May 8, on the initiative of History Club operating within Student Youth Organization (SYO) a roundtable  " Shusha longing" dedicated to the  25th anniversary of occupation of Shusha by Armenian armed forces was held at Azerbaijan University of Languages (AUL) .
University Vice rector for Educational Affairs Aladdin Aliyev, Dean of the School of Education, Professor Fikret Jahangirov, professors of the department of Social sciences Mahammad Teymurlu, Khanmammad Ibrahimov, teacher of the same Department Gariba  Alizadeh, students, Colonel Faig Aliyev and Shusha residents attended the event and information was given about ancient history of Shusha city, rich nature, strategic geographical position.
It was spoken the importance of informing the world community about atrocities committed by the occupation of Shusha by Armenians in the event. They  expressed confidence that the tricolor flag of Azerbaijan will fly  in the liberated lands, IDPs will return to their native lands,.
Finally, the slide "I am Shusha", which was sounded by the university students and representatives of different nations was featured.