Celebration event, dedicated to the 10th anniversary of the Spanish Language Centre , was held at AUL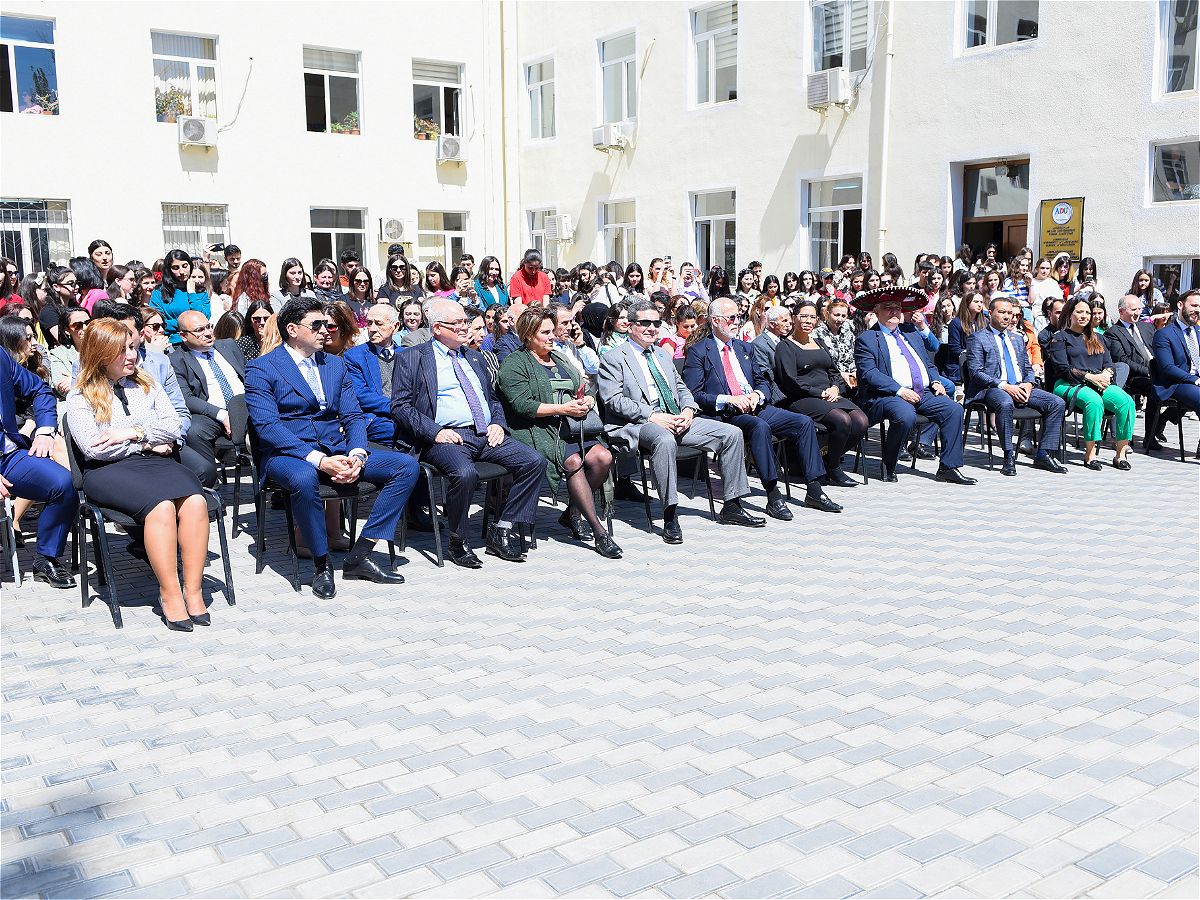 Celebration event, dedicated to the 10th anniversary of the Spanish Language Centre , was held at AUL
A solemn event dedicated to the 10th anniversary of the Spanish Language Centre of the Azerbaijan University of Languages (AUL) was held.
Ambassadors of eight Spanish-speaking countries of Azerbaijan were present at the event, the University's Public Relations Department said.
AUL Rector, academician Kamal Abdulla considered the celebration of the 10th anniversary of the Spanish Language Centre a remarkable event. The rector noted that language, history, culture and the place of Spanish-speaking countries in the modern world are studied with great interest by students of the university. "I thank ambassadors and all guests who attended today's event for being with us on this momentous and beautiful day. This centre is an extremely important place for our relations with Spanish-speaking countries, universities and young people. I hope our Spanish Language Center will continue to establish good relations with Spanish-speaking universities and not only Spanish-speaking students of the Azerbaijan Language University, but also students studying other specialties will benefit from this. I cordially congratulate everyone on this wonderful day.
Songs and dances of Spanish-speaking countries were performed by students, and skits on different themes were performed at the jubilee ceremony.
It should be noted that the Spanish Language Centre was opened on May 7, 2012, at the initiative of the Azerbaijan University of Languages and Spanish Embassy in Turkey.
The main purpose of the centre is to promote Spanish language and culture among Spanish speaking students, support their scientific research, provide students with library, audio and video resources, help them to reach the global community, establish links between Spain, the Spanish-speaking countries of Latin America and Azerbaijan and help to train highly qualified personnel who can play a role in its development.
Students pursuing a degree in Spanish translation learn about Spanish history, culture and literature, in addition to the Spanish language.
The centre has sufficient resources to allow students to do research in this field.
The centre has an extensive library of books and magazines in Spanish, Azeri and Russian, with about 690 book resources and sufficient information.
The books in the library are grouped by culture, history, politics, literature, religion and language.
Anyone can register and use the library.
The centre has organised a number of activities during its existence.
Club de Conversación (Conversation Club) is organised regularly by a Spanish teacher. Official representatives of Spanish-speaking countries and embassies in Azerbaijan regularly take an active part in the activities organised by the centre and work closely with the students and teachers.