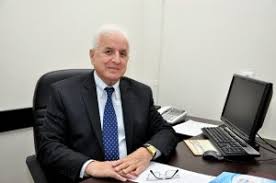 The Azerbaijani Studies Scientific Research Laboratory was established in 2017 along with a number of new centres and scientific research laboratories, at the initiative of the Rector of Azerbaijan University of Languages, Academician Kamal Abdullayev.
The formation of the laboratory is of great importance for the educational and academic processes of the University.
The Azerbaijani Studies Scientific Research Laboratory is mainly aimed at the study and advocacy of the ideology of Azerbaijanianism founded by the National Leader Heydar Aliyev, the Azerbaijani people's national-spiritual values, the state policy pursued by the President of the Republic of Azerbaijan Ilham Aliyev in the continuous development of science, education and culture as well as the support of the development of Azerbaijanianism.
The Main obligations of the laboratory are:
to support the formation of the Azerbaijani youth studying at the University as comprehensively developed personalities with modern scientific knowledge and their upbringing in the spirit of Azerbaijanianism;
to provide the close familiarization of the foreign students at the University with the Azerbaijani people's ancient history and rich culture, national-spiritual values, the realities of modern Azerbaijan;
to work to consolidate the ideology of Azerbaijanianism, maintain national-spiritual, universal values and pass them to the future generations, develop Azerbaijani multiculturalism and our people's traditions of tolerance, increase the attentive attitude towards the Azerbaijani language and the interest in literature and art among the youth;
to establish mutual business relations with the institutions and organizations, scientific and cultural centres related to Azerbaijanianism in the country and abroad, as well as structural divisions working in the fields of science, education and culture within the University and strengthen creative cooperation with them.
The Head of the Azerbaijani Studies Scientific Research Laboratory, Doctor of Philosophy in History
Rustamov Agshin Ildirim oghlu
Tel: (+99412) 441-46-65
Email: [email protected]