Baku American Center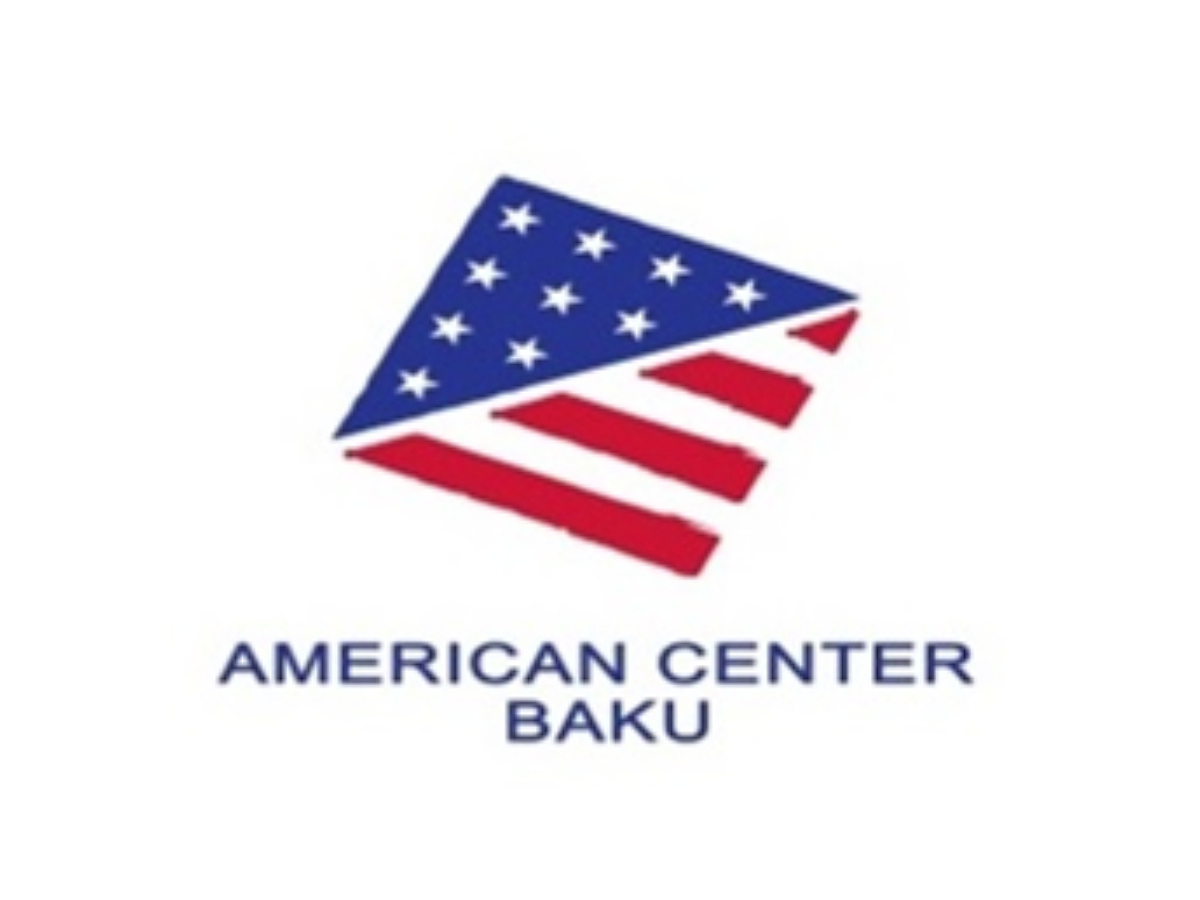 Baku American Center of Azerbaijan University of Languages and US Embassy Baku
The American Centre has been functioning in the frames of the special program of the US State Department in accordance with the Contract between the US Embassy and Azerbaijan University of Languages since 2007 (the latest Contract was renewed in 2015).
For its activities Baku American Centre was awarded Gold Status among the American Centres in 2017.
The main activities:
American Studies: the mission of the American Centre consists of educating the Azerbaijani community on the United States of America (the USA), its history, culture, economy, foreign and internal policy and increasing the mutual understanding between the USA and Azerbaijan (lectures, video-links, seminars, presentations, interactive classes, conferences, digital video-lectures, debates, meetings, etc.)
Teaching English: English classes, conversation clubs, cinema nights, and discussion clubs. Webinars, digital video-discussions, etc.
The programs with the Azerbaijani graduates who studied in the USA: lectures, seminars, training, forums, conferences, etc., and the presentations of the test books and training on the education opportunities in the USA (TOEFL, SAT, GRE, GMAT)
Education in the USA: systematic monthly presentations, Education Fairs, workshops on preparations for tests, etc.
American Culture and Information Programs: events, concerts and performances, seminars, thematic weekly and monthly presentations, lectures by native speakers, etc.
Baku American Centre is the leading space for those who want to get information on America. The Centre has an American-style library with a rich collection of books and periodicals consisting of an open resource base of about 17000 units in English, Azerbaijani and Russian (physical book collection). The book collection has found its reflection in the electronic catalogue.
Full-text Scientific Bases: E-Library USA, EBSCO, J-STOR, Edward Elgar Publishing, GeJL, IOP Science, Oxford Reference, The Royal Society, Bio One, Thompson Reuters, Oxford University Press, Cambridge University Press və s.
Video and DVD collection
The American Centre has a video collection on the US history and government, society and values, the USA and global economy, the US art, culture, diplomacy and national security. It organizes usual demonstrations every Friday and special demonstrations when required.
Distant Education opportunities (the mass online open courses, the online lectures and seminars with the US universities, webinars for English teachers)
Children's Centre: Interactive English programs for children at the ages of 4-10 (including children's collection).
Maker Space has been functioning since December 2015 – Technical Innovations Centre/creative space: the innovations laboratory to get more information on engineering, technology and technical sciences. It includes the book collection.
Baku Amercian Centre facebook page reflects all its activities.
Participation and services are free of charge and is open for everyone!
Main Working Hours:
Monday – Friday 10:00 – 18:00
The American Centre works in two shifts in connection with different events: 9:00 – 21:00
(No lunch break, closed during American and Azerbaijani holidays)
Director of Baku American Centre
Khudiyeva Shahla Salim gyzy
Tel: (+99412) 441-36-80; 441-67-44
E-mail: [email protected], [email protected]
Address: Rashid Behbudov str. 134 (Azerbaijan University of Languages) Floor 1
Facebook page: Baku American Center